Living
News-Press, Indy Settle Lawsuit
An End to Dispute Over Alleged Copyright Infringements
Owners of the Santa Barbara News-Press and Santa Barbara Independent agreed to put away their legal swords this week, finally concluding a settlement to the News-Press's complaint that the Independent had infringed upon its federal copyright protections.
The settlement, signed April 28, brings to an end the federal legal battle that Ampersand Publishing, the parent company of the News-Press, initiated against the Independent on November 9, 2006. The News-Press contended that the Independent violated the law by posting a link on its website that provided readers the full text of an article written by then-News-Press reporter Scott Hadly about the resignation of former editor Jerry Roberts over a conflict about journalistic ethics with owner and publisher Wendy McCaw in July 2006.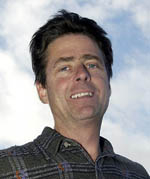 Several other editors and longtime columnist Barney Brantingham also resigned at the same time. The Independent posted the link in an online Poodle column in August 2006 after the News-Press refused to publish the Hadly article. The Independent pulled the link shortly after the News-Press objected. But attorneys for the Independent argued that posting the link even without the News-Press's consent was legally immune from sanction under terms of "the fair use doctrine." That doctrine effectively allows limited copyright infringements to go effectively unpunished so long as they are done in the service of social satire or community education, not merely scooping the competition.
The federal judge in this case, Edward Rafeedie, however, rejected the Independent's assertions of fair use protections. At the same time, he also rejected most of the other claims made against the Independent by the News-Press in their lawsuit. They included a host of unfair business practice allegations. Rafeedie, who has since died of cancer, never bothered to hide his impatience with the News-Press lawsuit, and bluntly urged both parties to settle. As part of that settlement, the Independent has agreed not to challenge Rafeedie's ruling that the Independent had, in fact, violated federal copyright law. The financial terms of the settlement have not been disclosed other than the provision that neither side would recover attorneys' fees from the other. "The case has been settled to the parties' mutual satisfaction and we've agreed not to comment further," stated Independent publisher Randy Campbell.
The settlement effectively does away with the five-day jury trial the News-Press had been insisting on sometime this year. It also closes the door on News-Press legal efforts to compel Independent executive editor Nick Welsh to divulge his confidential sources about the turmoil at the News-Press. Specifically, the News-Press had alleged that Welsh had obtained a copy of another of its unpublished news articles, this one written by former reporter Vlad Kogan, about the multi-million dollar arbitration dispute between former News-Press editor Roberts and Ampersand. Welsh had denied ever receiving a copy of the article in question, and no evidence was presented to show that he had. But the News-Press insisted that it should be allowed to question him regarding his sources none-the-less. While Rafeedie expressed some skepticism about this line of inquiry, he delegated the ultimate decision on whether Welsh should have to divulge his sources to a federal magistrate. With the settlement, that entire issue is now moot. In a short statement, the Independent's Campbell said, "I report that we refused to identify or disclose confidential sources throughout this Civil Action."