Living
Petro-Food vs. Organic
Farmer's Market Is Getting Relatively Less Expensive
As the price of fossil fuels goes up, so do the costs of conventional farming, which uses oil for pesticides, natural gas for fertilizer, and lots of fossil fuels for manufacturing these things; then more for farming equipment, processing and transportation. The price of growing conventional corn is expected to close to double in 2008 as a result. Living will cost a lot more for someone who, for example, eats cornflakes and milk for breakfast and a burger and soda for dinner.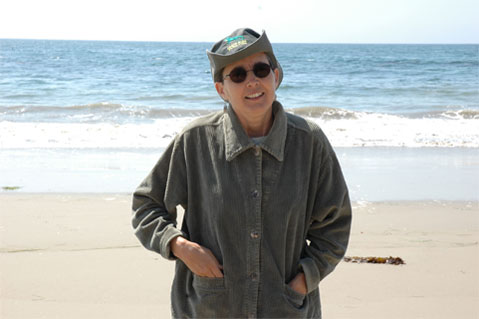 So now, (YAY!) organic farming is gaining a clear advantage in economic as well as health terms. In 2005, around 4 million acres, representing only one half of one percent of U.S. farmland was certified organic, and it had quadrupled in the preceeding ten years. Those of us who shop at farmers markets know that much organic produce can be had from growers who are not yet certified. These small farms are not part of the USDA statistics, but as with organic ones, have higher per acre yields that taste better, are more nutritious, and fetch higher prices than conventional produce.
We have helped to feed the world with our technologically and chemically intensive mega-farming methods, while damaging ecosystems and growing food that is simply less good. So in some ways, we're better off for the high price of oil.