Living
Third District Numbers Game
Farr Took IV/Goleta Easily, Pappas Popular Up North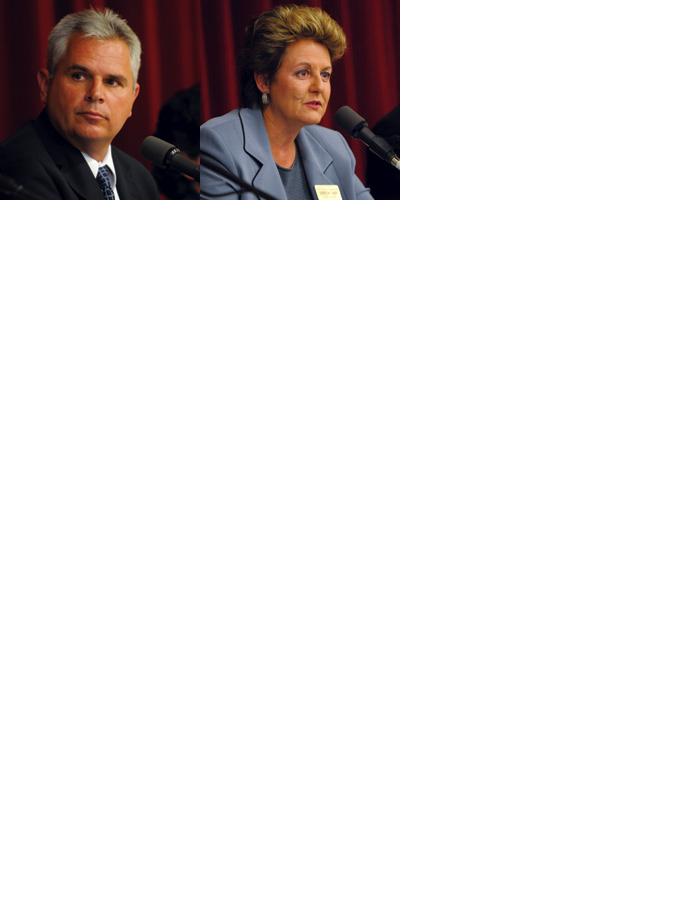 Unofficial numbers from Tuesday's 3rd District Board of Supervisors race show Doreen Farr dominated along the South Coast, and had a balanced amount of support everywhere else throughout the district, a signal to Steve Pappas that if he wants a shot come fall, he must make inroads on the South Coast.
The Santa Barbara County Elections Office released an updated count of the unofficial results Friday, June 6, with 2,220 more votes counted. That brings the total to 14,858, still significantly lower than 1984's total of 16,202 votes, and the lowest total in at least 28 years. But there still wasn't much change in the percentages-Farr, with 35.6 percent of the vote, and Pappas, with 25.7 percent, will still be facing off in a November runoff. Pappas slightly increased his second place lead over Dave Smyser from 498 votes to 680. The numbers are bound to change, because they're based on unofficial results, but give a fairly accurate portrayal of how things played out in the district.
Farr earned almost 62 percent of the vote in Isla Vista and UCSB, and was also impressive in Goleta, where she snagged 50.3 percent of the vote. Pappas came in with 10.3 percent in Isla Vista and UCSB-third behind Farr and David Bearman-while receiving 14 percent in Goleta, third behind Farr and Smyser. Pappas came on strong the last few weeks of the campaign, working hard in the South Coast, where he held town hall meetings and setting up an active and visible presence at UCSB and in Isla Vista.
But Farr's strong numbers in Isla Vista/UCSB are only expected to get stronger in the November election, when the masses will come pouring out for the presidential election. Farr, a Democrat, should benefit from the enthusiasm and buzz among young voters created by presumptive nominee Barack Obama. Most insiders believe Farr can ride Obama's coattails to victory, and that the race is now hers to lose. According to the county numbers, 15 percent of voters registered in Isla Vista and UCSB voted June 3.
Pappas did, however, find much success in North County, even beating Smyser in Solvang-the town in which Smyser served as councilmember, mayor and planning commissioner-with nearly 40 percent of the vote. Smyser brought in 25.6 percent in Solvang. Pappas also performed solidly in Santa Ynez, reeling in 45.6 percent of the vote, and his hometown of Los Olivos, where he received 53.2 percent of the 455 votes cast.
Pappas's nonpartisan profile may help him snag many of the 3,137 votes that went to Smyser in the primary.