Outdoors
Gap Fire Intensifies
Residents Gather at Foot of La Patera Ranch To Watch the Fire's Progress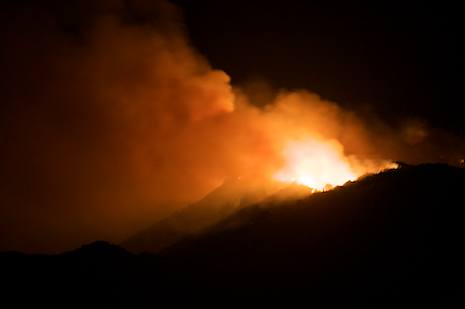 Not since 1955 when the Refugio Fire burned from Refugio Canyon east to Highway 154 have the Goleta foothills burned with the intensity it does tonight; flames up to 100 feet in height could be seen from throughout the Goleta Valley.
Rather than exploding in the heavy fuels and moving quickly, the fire seemed to settle into what appeared to be a large basin with the leading downhill edge of the fire forming an almost horizontal line of flames perhaps 300-400 feet in length. Over the course of the hour I watched it burn the fire did not appear to move much at all. Partly this was due to the light breeze blowing to the west which can be seen in the photographs in the gallery.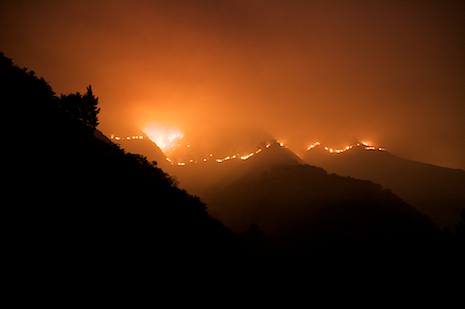 Though early reports suggested the fire might have begun near Lizard's Mouth or the Winchester Gun Club, from the current position of the fire it seems likely the fire originated closer to a favorite hiking and climbing area known as the "Playground," which is about 1/4 mile and 300-400 feet elevation below West Camino Cielo.
If I'm correct, this would place the fire in the Bartlett Canyon drainage which drops down into the valley just west of the entrance into La Patera Ranch.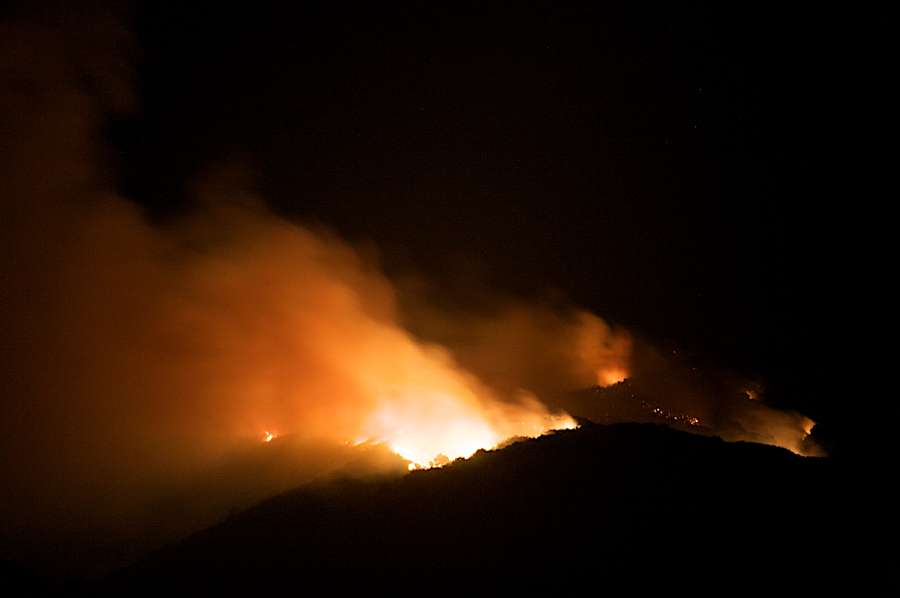 Despite the size of the flames, fire fighters are hopeful that lower humidity and the cool air temperatures will keep the burn from expanding before air attacks can begin at first light. We are also fortunate that windy conditions anticipated earlier never materialized.
The Indy will be following the fire's progress tomorrow and will keep you posted with updates throughout the day.