Living
Greka to Pay Millions?
State Water Quality Control Board Looks to Fine Greka Energy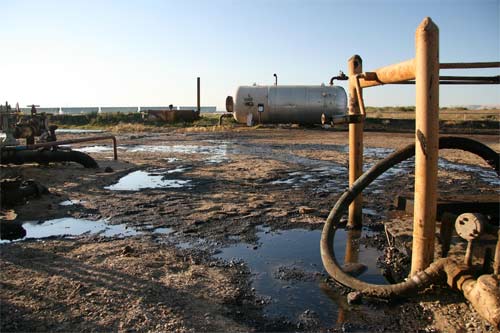 Trouble for Greka Energy continued this week as California's Regional Water Quality Control Board announced a potential $8.6 million fine for Greka stemming from clean-up violations at several Greka facilities in January of 2007.
According to a statement issued today, July 23, the Water Quality Control Board gave a cleanup and abatement order back in December of 2006 for Greka's Casmalia, Cat Canyon, Santa Maria Valley, and Zaca oilfields in hopes of protecting surface and ground water quality in the area from highly toxic pollutants. As per the order, Greka was meant to manage, tests, and disposes of several petroleum-impacted waste piles at their oil pumping properties before they could do any further damage to water supplies.
Though clean-up activity began in January of 2007, it has not gone the way the Water Board hoped and many areas continue to negatively impact the environment to this day, according to the press release. (Calls to Greka have not been returned). Potentially ill effected bodies of water include Bradley Canyon Creek, the Santa Maria River, Zaca Creek, and several unnamed seasonal creeks and streams. The matter will be discussed at the board's next meeting, here in Santa Barbara, on October 16.
Also slated for discussion at the October hearing is a potential $25,000 fine for Goleta's Bardex Corporation for similar clean-up violations stemming from chemical spills in April of 2004 and January of 2008. Bodies of water possibly impacted by these spills include the Goleta Slough and Carneros Creek