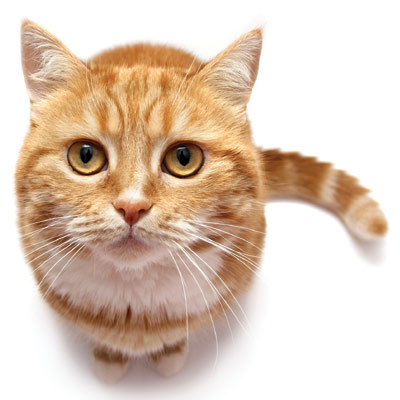 For those who would like to replace the saying "dogs are man's best friend" with "cats are the most companionable," it's your lucky day. August has been declared "All the Love for Half the Price" month by Santa Barbara County Animal Services. Cats of six months and older are being offered for $28 (half the usual price) in an attempt to motivate residents looking for a new feline friend to consider the more "mature, sophisticated, and gorgeous adult cats" currently in the county's shelters. Often shelters are filled with kittens at this time of year, and it becomes easy for potential pet owners to overlook the older cats who need homes just as much (and in some cases might be easier additions to the family).
Currently, shelters in the area are caring for almost 600 cats, meaning that these shelters are operating above capacity. "We are working very hard to reach a no-kill status, but we need the public's help to achieve that goal," Jan Glick, director of Animal Services, is quoted as saying in a County Animal Services press release. While older cats may seem less appealing than their younger counterparts, there are in fact many reasons why they are better pets. More mature cats settle into new homes faster and are less destructive than kittens. They generally are mellower with other pets and children, and if they are bothered they're more likely to set boundaries or just move away. County Animal Services points out that by adopting older cats, people can save lives and take a stand against pet overpopulation.
Stop by a shelter to "meet your purr-fect match." There are three county shelters located in Santa Barbara County at 5473 Overpass Road; at 1501 West Central Avenue, Lompoc; and at 548 West Foster Road, Santa Maria. For more information about adopting pets and Santa Barbara County Animal Services, visit sbcphd.org/as/default.html.