Film & TV
Remembering Paul Newman
Santa Barbara's Number One Film Fan Memorializes the Actor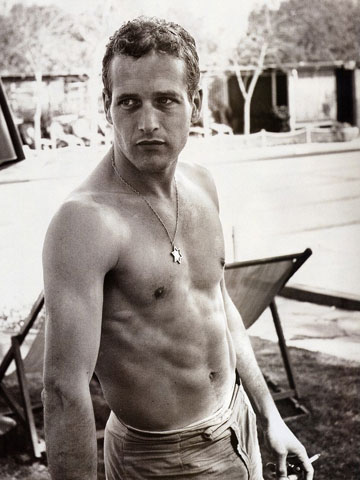 When I heard the news, I broke down. And everybody I spoke to felt they've lost a family member or a close friend.
I have always loved the characters he's played in movies: Hud, Luke, Brick, Butch, Fast Eddie, Chance, Frank Galvin, among many others. They were losers, rebels, anti-heroes, tough guys, and they were all played by a private actor who cherished his family above everything else and used his celebrity status to give back generously.
We lost a giant over the weekend. A lofty movie star. Paul Newman was one of the greatest actors to have ever graced the movie screen.
His death marks the end of an era. He was the last of the generation of actors that included James Dean, Marlon Brando, and Montgomery Clift who, after World War II, redefined acting with the style known as "the Method" while simultaneously retooling Hollywood's view of virility on screen. Yes, Paul Newman was a stunner on screen – with the lean body and the piercing blue eyes – but he chose films that went intentionally against his good looks. He refused to become a more attractive alternative to Brando and Dean; instead, he picked films in which he embodied amoral rats, genial louts, self-destructive idealists, drunkards, and has-beens – becoming the perfect idol for the anti-establishment 1960s and 1970s.
He also had the type of stardom that couldn't succeed in this day and age. He had the charisma, the appeal, the attractiveness, and the talent that many current actors have today. But at the height of his popularity, he demanded privacy, and he got it – something he would not have been granted now in our tabloid-fixated culture. He kept a mystery about himself that made him so alluring to everybody. No movie star today has created a persona like his – not even George Clooney or Johnny Depp come close.
He shunned Hollywood and its trappings so far as to move to Westport, Connecticut, with actress Joanne Woodward, his wife of 50 years, and his daughters. He didn't like signing autographs, nor to display his well-known assets, those blue eyes, which he kept hidden beneath sunglasses while in public. When asked to show them he would say something funny like, "If I take off my glasses, my pants will fall down."
To assume he didn't care about his public is not right. In 1980 around Christmastime, he and his neighbor, writer A.E. Hotchner, packaged homemade salad dressing to be give out as gifts. Eventually this idea grew into the business called Newman's Own, and now that venture includes popcorn, pasta sauce, wine, chocolates, and organic pet food. And all the proceeds go to charity.
The company has raised more than $250 million with its main beneficiary being the Hole in the Wall Gang Camps (named after the gang in Butch Cassidy and the Sundance Kid). With 11 locations in Connecticut, France, Ireland, Africa, Vietnam, and Israel, the camps look after seriously ill children.
Paul Newman always knew that his stardom was the reason why the Newman's Own products sold so well. That's why their slogan is "Shameless Exploitation in Pursuit of the Common Good."
He also had a passion for race-car driving. In 1995, he was part of the winning team in the Daytona 24-hour endurance race. "I was never a very graceful person. The only time I ever really feel coordinated is when I dance with Joanne," he once told The Associated Press, "and that's not my doing. But when I'm behind the wheel of race car, I feel competent and in charge. It's something I really enjoy."
As an actor in such films as Cat on a Hot Tin Roof, Hud, Cool Hand Luke, Butch Cassidy and the Sundance Kid, The Verdict, Nobody's Fool , and his Oscar-winning performance in The Color of Money, there was always a sense that something dangerous and reckless lingered beneath the golden-boy looks. I can't think of many other actors who have given us so many memorable performances. Nor can others.
Paul Newman is also the only actor other than Frank Sinatra to win the Academy Awards' prestigious triumvirate of the Jean Hersholt Humanitarian Award, Best Actor, and Lifetime Achievement.
There will never be anybody who can compare to him. And what we have as consolation is the privilege to sit at home and relive those great performances all over and over again.
The place was a better place because of you, Paul Newman. I speak for many when I say I miss you so much already.