Living
Answers as Questions, Auditions as Learning Experiences
An Indy Intern Tries Out for Jeopardy! in Santa Maria
At the ripe old age of 21, I'd like to think that the average Friday night holds a lot of unleashed potential: drinking, dancing, or trying out for America's best loved game show.
At 4 p.m. last Friday, I found myself standing in line on the second floor of the Santa Maria Town Center anxiously awaiting my chance to show that I have what it takes to be Jeopardy!'s next contestant, and I was not alone.
The first in line, Tor Cervi from Los Osos, arrived at 11 that morning. "I've been sitting on that bench for three hours," he said, gesturing toward an area by the escalator. "I contemplated sleeping over".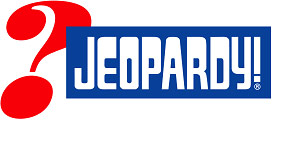 Cervi has dreamed of being on Jeopardy! since he was 16, and he watches the show faithfully, positing questions along with the contestants. "I'm good," he says with confidence. Behind him in spots two and three, respectively, are Nancy Wade-Long, who came prepared with a folding chair, and Larry Vosovic, the group's veteran member. He went to a brain bus event a few years back in San Jose, but never got to take the 10-question pretest. The 3,000 people waiting had all surged forward in line, because the brain bus crew only administers the test to the first thousand who arrive.
Today is nothing like that. A female security guard stands surveying the growing crowd, but she has little to do, everyone simply forms one long line that snakes around the second floor.
According to Rebecca Ebstein, Jeopardy!'s executive director of promotions, the brain bus goes to 12 to 14 events a year in cities across the United States, giving out its 10-question pretest and trying to find Jeopardy contestants. "We grade it right away and those who pass move on to round two : by appointment only." The rest is all rather secretive; they don't give out the passing rate, those who pass the quiz are given a pink slip with information to meet at an otherwise undisclosed location the following day, and I agreed not to pass on any of the questions from the pretest. All of that might give unfair advantage to future pretest-takers. After talking with Ebstein, I return to my place in line, kept for me by my father, who has been kind enough to join me on this venture as another Jeopardy! hopeful.
Fairly quickly we find ourselves with at least 20 others taking the official jeopardy pretest, and even though I can't tell you about the questions. I can tell you this : They were hard!
After three questions, I give up, opting instead to watch my fellow stressed-out test takers from the sidelines.
Pink passing slips were few and far between, but Jeopardy didn't send my dad and me home empty-handed. After the pre-test, we walked over to the Just for Fun game -hosted by member's of the live TV show's clue crew, Jon Cannon and Kelly Miyahara.
"There is no cheating in the Just for Fun game," Miyahara called out to a crowd that consisted of many parents and young kids. "It's called team work." In a game with actual Jeopardy buzzers, in which Mary Poppins was the correct answer on at least four separate occasions, my dad and I were able to rack up 600 fictional Jeopardy! dollars apiece, a T-shirt, a water bottle, and two key chains.
Leaving the noisy crowd, clutching my T-shirt, and walking back to our truck, I remembered the last thing Tor Cervi said to me, "Nothing ventured, nothing gained."