Living
No L.A. Mayoral Run for Caruso
At Least Not This Time, Says Miramar Developer
Rick Caruso, owner of the 14-acre Miramar Hotel property in Montecito, has decided against a run for mayor of Los Angeles in 2009.
Because of his considerable wealth, Caruso, a Republican, was considered the one man who could realistically challenge the city's current mayor, Antonio Villaraigosa, in the March election. Villaraigosa already has millions stacked up in his campaign coffers, and is known as a furious campaigner.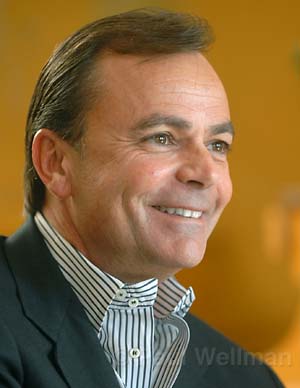 The well-connected Caruso had been teasing media outlets in L.A. for months about his decision. He finally announced Friday, a day before the deadline to enter the race. At one point, he reportedly had said that running for mayor was not a question of if, but when.
It won't be this time around, however, as Caruso indicated in a written statement that the 2009 race was too early for his family and that it "would be better if the two youngest children were a little older before they make the sacrifices that are required of the families of elected officials. I hope there will be other opportunities for me to run for mayor, but my children will only be kids once."
So for now Caruso can focus on his family and on getting his project built in Montecito. The developer, who bought the property from Ty Warner in February 2007, will be fighting an appeal by the Citizens Planning Association (CPA) when the project is expected to go before the Board of Supervisors on December 9.
CPA is arguing that comprehensive environmental analysis on the project has not been done.