Outdoors
Westmont Says Its Students Cleared of Tea Fire Wrongdoing
Sheriff Still Mum on Which College's Students Did Start the Blaze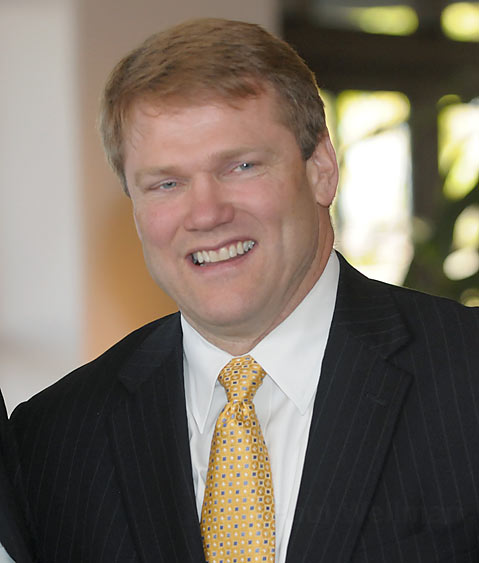 No Westmont College students are involved in the Tea Fire, according to school President Gayle Beebe, despite rampant speculation among area residents and media.
While Santa Barbara County Sheriff's Department spokesperson Drew Sugars wouldn't comment on the information released by Westmont Wednesday afternoon, Beebe said in an email to Westmont students, faculty, and staff that Sugars informed school officials Wednesday afternoon that "no current Westmont students were present nor in any way involved with this tragic incident : Investigators have determined that no current Westmont students were involved in the fire. Any suggestions to the contrary are false and damaging, Beebe said. "Despite rumors and speculation on the Internet, our utmost priority throughout the investigation has been addressing the needs of our campus and the surrounding community."
At a press conference Tuesday, Sheriff Bill Brown said a group of 10 18- to 22-year-olds were involved in the cause of the fire, although it was accidental. He said they were local residents associated with a school, but declined to comment further.
Because of Westmont's proximity to the Tea Gardens-where the fire began-many media hinted at Westmont students' possible involvement, and several residents quickly followed suit. Anger abounded in comments following a story posted on independent.com following the press conference. Beebe said the school had been "inundated" with questions about the cause of the fire. Westmont itself was hard hit by the blaze, losing more than 15 percent of its campus to the fire, which burned more than 200 homes.
Several students and former students associated with Westmont – a school of roughly 1,200 – as well of several other schools had been asked by The Independent about rumors or theories circulating about their schools' possible involvement, but none indicated they had heard any. Spokespersons from UCSB and Brooks Institute both said they hadn't heard anything about the possible involvement of students from their schools.
Because no one has been arrested in connection with the start of the fire and because the investigation is ongoing, Sugars said, the department won't be releasing any more information. He emphasized that department officials have never said that students from Westmont, or any school for that matter, had been implicated. "It's still an open investigation for us," he said.
While Brown indicated Tuesday that reports gathered by his department, the U.S. Forest Service, CalFire, and the Ventura and Santa Barbara County Fire Departments would be forwarded to the District Attorney's Office sometime next week, Sugars said he had no timetable for when that would be done.
An anonymous tip led investigators to the group of 10 men and women, who have been identified and contacted, Brown said. The group was allegedly at the garden for three or so hours the on Wednesday night, the night before the fire started. They apparently thought they had sufficiently extinguished the fire, but hadn't, and the fire was reignited by the strong winds more than 12 hours later. "It appears this fire was the result of carelessness," Sheriff Bill Brown said at a press conference Tuesday. Fire officials quickly ruled out downed power lines or gas lines and said the fire was human caused.