Living
Enjoy Year-Round Fun with the Santa Barbara Ski and Sports Club, Founded in 1955
Over 50 and Active as Ever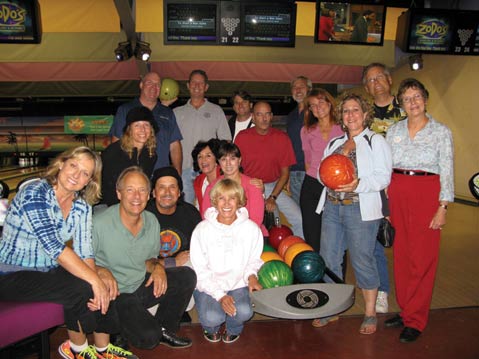 In a town ruled by beach worshippers, you might think that those who crave snowy mountains would be hard-pressed to find like-minded comrades. You'd be dead wrong, because Santa Barbara is full of folks who can't wait for winter storms-so full, in fact, that the Santa Barbara Ski and Sports Club has been going strong for more than 50 years, and shows no signs of stopping the shred. And though it was founded strictly as a ski bum club in 1955, it's expanded over the decades to be a year-round social organization for active adults, biking this month, kayaking the next, and throwing parties at every possible turn.
"It's just a great way to meet people," said Lily Smolenske, club president, who joined up soon after she moved to Santa Barbara seven years ago, "especially if you're new to Santa Barbara and you want to meet active people." Smolenske, who met her husband in the club, said it's great for both singles and married people, but everyone must be over 21. "We don't have kids, really," she said.
Fluctuating between 200 and 250 members, the club costs $50 per year, a fee that allows you to sign up for any of the five bus trips to Mammoth Mountain every year and/or the two week-long trips to farther flung peaks. The Mammoth trips-which are limited to 54 people-cost between $230 and $360, depending on what accommodations you want, and that includes the transportation, three days of lift tickets, three nights' accommodation in a condo, and wine and cheese each evening. This year's week-long trips are slated for Vail, Colorado (January 24-30, $1,379), and Taos, New Mexico (March 21-27; $1,200), and the price includes airfare, ground transportation, lift tickets, condo accommodations, wine and cheese parties, and a farewell dinner.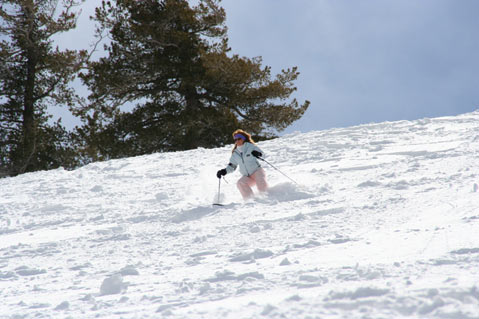 On top of that, the club meets biweekly -usually, the first and third Wednesdays of the month-and there's a slew of annual events: a kick-off meeting and barbecue at Goleta Beach in September; a fashion show at the start of ski season, sponsored by Goleta Sports; an annual holiday party in December; and then, twice per year, the club embarks on a wine-tasting bicycle tour through the Santa Ynez Valley, an always popular affair that this past fall included about 60 people. And then there are the bowling nights, the kayaking excursions, the golfing trips, the tennis tournaments, the dinner theater outings, the Halloween parties : you get the idea.
"Anything you can do in Santa Barbara, we do," said Smolenske. "We have lots of people who do not ski or snowboard, but they want to go to parties occasionally, or they want to go on a bike ride, or they want to play golf. It just depends on how active you want to be."
So how has it persevered for 53-plus years? Dedicated volunteers. "The board works very hard," Smolenske said. "We just love our club."
SoCal Ski Deals
Mammoth Mountain
January Midweek Pass: Unlimited skiing Monday to Friday in January. $199 for adults, $149 for youth (13-18), $99 for children (7-12) and seniors.
Flights from LAX: Horizon Air now flying daily to Mammoth Airport. $79-$99 each way. See mammothmountain.com or call 1 (800) mammoth.
Mountain High
6-Pack: Six any-day, transferable, sellout-proof lift tickets for $179. Ralphs Tickets: Buy lift tickets at the grocery store for $49, a $15 savings. See mthigh.com or call (888) 754-7878.
Mt. Baldy
Club Card: Makes lift tickets $15 per day, $20 on peak weekends and holidays with Internet reservation, plus $10 off rentals. Also, 50 percent off all lift tickets, with 24-hour advance reservation. Costs $149. See mtbaldy.com or call
(909) 982-0800.
Big Bear
Midweek Lift and Lodging Packages: Discounts on lodging Sunday-Thursday, interchangeable lift tickets for Snow Summit and Bear Mountain Monday-Friday. Some blackout dates. Rates start at $69 per person per day. See bigbear.com or call 1 (800) 4-big-bear.