Living
Resolutionary Peeps
Yes We Can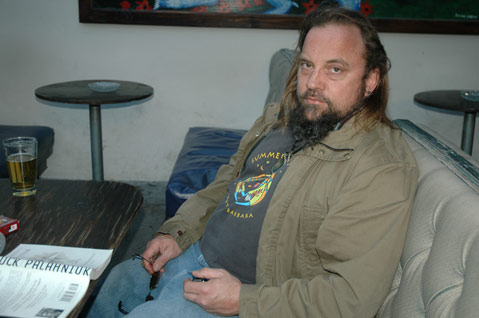 Change. Although, given the most recent election cycle, it'd probably be safe to assume that we'd all be fine never hearing that inspiring little six-letter word ever again, there's still something irresistibly enticing about the idea. Which is why, year after year, diet after diet, gym membership after gym membership, investment in one alternative nicotine delivery system after another, for one day at least, we put the muzzle on our more pessimistic selves, call out a collective "Yes we can!" and resolve to change.
I, of course, am not immune to the lure of the clean slate, the fresh start. I'll be an exemplar of organization, I've said, I'll pick up the phone more often/stop stalking the Palm/admit once and for all that a Bloody Mary is not, in fact, a salad.
And, of course, I've failed more often than I've succeeded. But it doesn't stop me from trying again. So, this weekend, I decided to scour the streets, to see if my fellow Barbarinos are beside me on the make-better bandwagon. I started off at City College, finding two bleacher-runners who'd resolved to start photojournaling, get serious about dance, and "make my kid's dream come true." (And here I thought the torturous activity in which they were engaged was a dead-giveaway of a Buns of Steel-caliber resolution. Shallow, shallow me. I resolve not to jump to shallow conclusions ever again.) At Shoreline Park and on State Street, inspiring ideas for better (and better acceptance of same-) living abounded.
The jury seems to be out as to how effective the New Year's Resolution concept is over the long term, but no matter. Perhaps the beauty is in taking an honest look at ourselves and the way we're living, identifying one or two things that could use a shake-up, and attempting to get on with the shaking. I mean, who knows, we just may knock something loose.
And, while I wish myself and my fellow aspiring changelings nothing but unbridled success, I finished my tour at Elsie's. Because while change is good, some things are perfect just the way they are.