Living
Sprinting to Save Your Life
American Medical Response Introduces Three New "Sprinter" Ambulances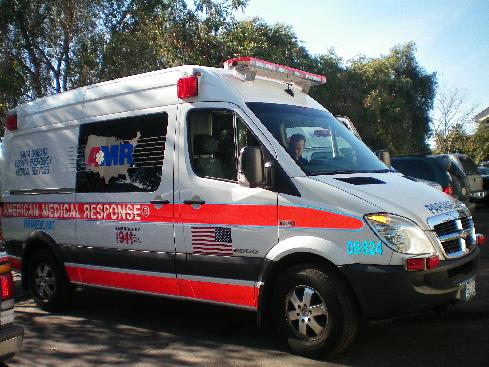 When emergency medical technicians (EMTs) claim that they are busy saving lives, they're not kidding. As I walked into the Craftsman-style home on Castillo and Figueroa that serves as American Medical Response (AMR) headquarters here in Santa Barbara, I could see that these EMTs meant business. The phone rings constantly, and their vehicles are continuously going in and out. The most notable of these vehicles are the three new Sprinter ambulances that the EMTs of Santa Barbara have been using for the past three weeks.
Field supervisor Patrick Crull explained that AMR released 130 in the nation and Santa Barbara not only received three of them, but might be getting more in the future. The ambulances provide "more room for patients and crew and they have new safety features in the back," said Crull.
AMR claims that the new ambulances are 20 to 30 percent more efficient than older models. "All of our employees feel good about the environmental thing," said Chris Schumaker, an EMT here in Santa Barbara. Although they are more expensive, "They eventually pay for themselves," said Crull.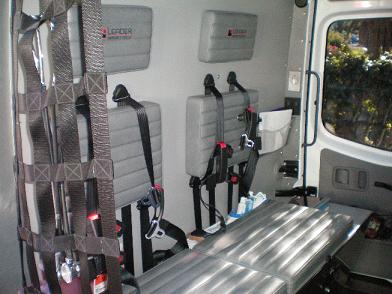 The ambulances are made by Mercedes-Benz and are distributed by Dodge. The makers of these ambulances have created vehicles that are easier for mechanics to work on because the parts are more readily available. Although the vehicles are now only three-quarters of a ton as opposed to the older, full-ton models, the ambulances don't have structural insufficiencies. They're narrower on the inside but they can still hold all of the gear required to treat a patient. A new government limit on speed is also included, allowing the ambulances to go no faster than 82 mph.
"My crews are loving them," said Crull. "So far [we are] very pleased." EMTs enjoy the more comfortable space inside the rear, because now they are able to fully stand up while inside. According to Crull, the ambulances were "designed around safety" with features like seatbelt straps that keep the EMTs safe while riding in the vehicle. Residents living around these vehicles will be happy to know that the sirens have even changed, making them less blaringly loud. Schumaker noted that the "cabinets light up," which allows the EMTs to "easily find medications."
Overall, the ambulances are "quiet, nice, and smooth" and allow the EMTs to get to, and treat, emergency victims more effectively.