Living
2009 Wedding Issue
Treasure Trove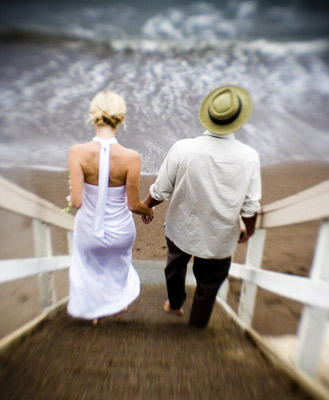 The devil is in the details. Perhaps no time is that statement more true than when you're planning your wedding. First-timers often believe that once they pick out the venue, select the food, and purchase their dress, their work is nearly over. Well, they have another think coming. What makes weddings both gloriously special and wickedly burdensome is the work that comes after the venue-food-dress trifecta is chosen.
For example, what kind of tableware will you be using? And what design will that tableware have? And what do you want to be the dominant flower color of the event? The cake flavors? The wedding invitation font? Whom will you invite? What music will play as you enter and then exit the ceremony? And so forth and so on-literally.
What you need to maneuver through the mire of throwing the most important party of your life is information! Therefore, we at The Independent decided to focus this year's wedding issue on this most important aspect-resources. So read on and get informed.
• Wedding Resource Guide – Everything You Need to Plan Your Big Day
• Do You Need Pre-Marital Counseling? – Three Ministers Urge Couples to Look, Leap, and Love
• Grappling with the Guest List – Keeping Peace with Parents, In-Laws, Brothers, Sisters, Cats, and Dogs
• Noshing and Nibbling – How to Make the Wedding Meal Your Own