Food & Drink
Late-Night Eats
Here's Where to Grub When the Concerts End, Theaters Bow, and Bars Empty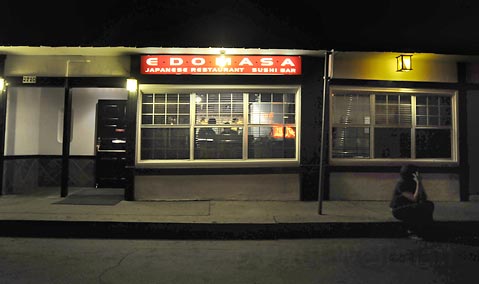 Santa Barbara prides itself on being a quaint little city with the cultural heartbeat of a metropolis. Though you could pretty much walk from one end of town to the other in an afternoon, we've got more concerts, plays, symphonies, galleries, restaurants, and bars than cities five times our size. One big-city sensation that Santa Barbara notoriously has lacked throughout the years, however, is late-night dining-the post-event, past-bar-closing-time activity that keeps the neighborhoods of Manhattan, Los Angeles, San Francisco, and elsewhere buzzing way past midnight. Thankfully, there's been a recent growth of such options in Santa Barbara-especially in the higher-end dining sector-and we hope that trend continues. Here's a look at some of these places burning their ovens into the wee hours.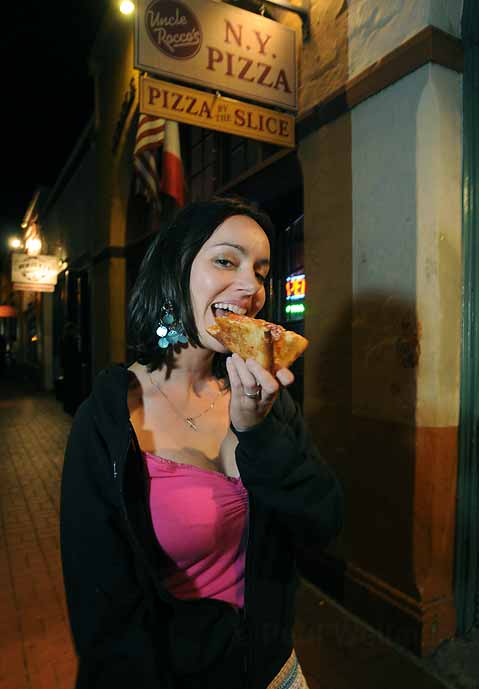 Quick and Convenient
Lower State Street fosters a veritable cottage industry of late-night food service. Many bargoers find themselves at 2 a.m. passing the bouncer and waiting in line at Uncle Rocco's New York Pizza (437 State St., 884-0994), where a big slice or two will set up your stomach for a soft morning landing. The explosion of hot doggeries is also serving the bar crowd well, particularly in the form of Mad Dogs (505 State St., 963-4233), where there's always a late-night line. Link love is also on tap at Lettuce B. Frank (413 State St., 965-7948), though their menu doesn't stop with dogs, also featuring corn pups, fries with pulled pork, and chicken sandwiches.
Fancy Plates
Late-night eating doesn't have to mean fast and greasy. For more than a decade, the leader in quality late-night dining has been Restaurant Roy (7 W. Carrillo St., 966-5636), which serves an appetizer and $25 prix fixe menu (including salad, soup, entree, and side dishes) until midnight every night. Many swear by the bacon-wrapped filet, but they also do magic with the fish of the day. A proud newcomer to the late-night scene is Gene Montesano's French bistro Cafe Luck (18 E. Cota St., 962-5393), which serves a special menu until midnight on Friday and Saturday (and until 11 p.m. other nights). It's authentic and fairly priced-$10 croque-monsieur, $14 lamb chops, $10 mussels, etc.-but also features some more modern delicacies such as bacon bleu cheese sliders, truffle fries, and cheese puffs. Open until midnight Monday through Saturday is The Hungry Cat (1134 Chapala St., 884-4701), where you can suck down middleneck clams for $2 a pop, jump into a Pug Burger, or slurp up the braised clams and house-made chorizo sofrito with some grilled bread. And if you still need another drink, you're in the right place: Go for the gingery Dark & Stormy or a "seasonal cat," like the Hot Tamale, with tequila, orange juice, and cayenne-infused simple syrup. Around the corner from the Cat is Milk & Honey (30 W. Anapamu St., 275-4232), which offers its small plate menu until midnight Monday through Saturday. It's hip with cool music and a relaxed loungey vibe, serves great mojitos, and offers an eclectic menu.
Ethnic Superstars
Those seeking a more exciting late-night experience would do well to go ethnic. The downtown crowd has started focusing more on the corner of Ortega and Chapala, where the walk-up counter called Romanti-Ezer (701 Chapala St., 730-1612) serves up southern Mexican and Salvadoran cuisine such as chips covered in mole, various easy-to-eat and cheap pupusas, and more typical fare until past 2 a.m. Want an Asian end to your evening? Head to Edomasa (2710 De la Vina St., 687-0210), billed as "Santa Barbara's only late-night sushi" thanks to staying open until midnight Monday through Thursday and until 1 a.m. on Fridays and Saturdays. If you're not into the raw fish goodness or the super-cheap dinner specials, there's still a full Japanese menu to choose from, such as vegetable tempura, ginger pork dinner, beef yakiniku, and numerous noodle soups. Recently, the Mesa's Szechuan Restaurant (1994 Cliff Dr., 564-7651) has targeted the wee-hour population with its traditional Chinese menu that goes until midnight from Tuesday to Sunday.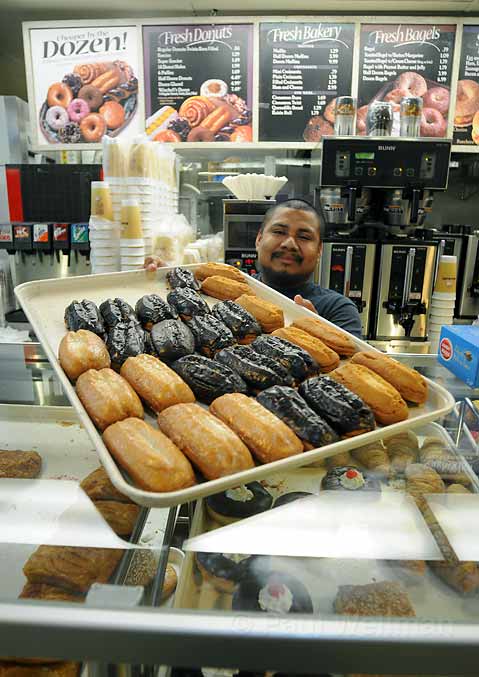 All Night Long
The 24-hour establishment proves a lifesaver for many an inebriated or graveyard shift-working soul. For whatever reason, the options here tend to be chains. After being held out of town for years by the Carrows family influence, a Denny's (3614 State St., 898-4447) finally opened on upper State a few years back. It's got Grand Slams all night long. Closer to downtown is Spudnuts (220 W. Carrillo St., 899-2779), known for its potato-flour donuts, but also proud to offer some eggy sandwiches, too. Then there's the Eastside options of Winchell's Donuts (202 N. Milpas St., 965-9203)-which bakes a fresh round in the evening, thereby promising warm comfort for your sweet tooth -and Jack in the Box (501 N. Milpas St., 965-7714), where the drive-thru works all night. Many other fast food chains offer all-night eating, too-Taco Bell on the Mesa and upper State, for instance; Carl's Jr. on the lower Eastside; etc.