Living
Glen Annie Golf Spared
New Owners Hire New Management Company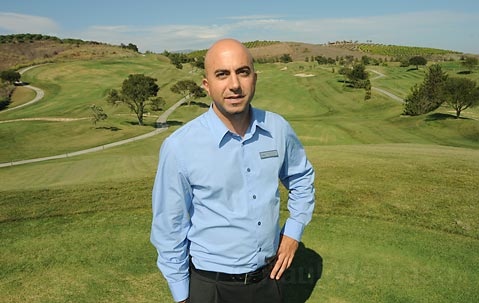 As the clock struck midnight on Monday morning, ownership of the Glen Annie Golf Club was transferred to a new, Boston-based group, and its management was transferred to Touchstone Golf, LLC, a golf course management company headquartered in the Bay Area.
Employees of the golf course, pro shop, and Frog Bar restaurant will be required to re-apply for their positions but course manager Rich Nahas said that he was optimistic that most, if not all, staff positions will be retained. "We're excited that Rich has decided to join our team at Touchstone," said Mark Luthman, Touchstone's Chief Operations Officer, noting Nahas's 12 years of service as the course's manager.
Details have not yet been released concerning the sale price of the course or the status of the $15 million debt that pushed the previous ownership to seek other options.
In response to community concerns about former owner ValleyCrest Company's plans to convert a portion of the 176-acre course into housing, Luthman said that the new owners have no plans to pursue that route. "We've been following the story of golfers' and non-golfers' concerns at Glen Annie over the past several weeks," he said. "[The new owners] hired us to keep the guest service and the course at the same high level."
For his part, Nahas breathed a sigh of relief, as he said things are "180 degrees different" compared to a week ago. "Everyone's excited to keep this community asset open," he said.