Living
Sheriff Ask Public to Help ID Prowler
Video Captures Suspect Lurking Around Cathedral Oaks Home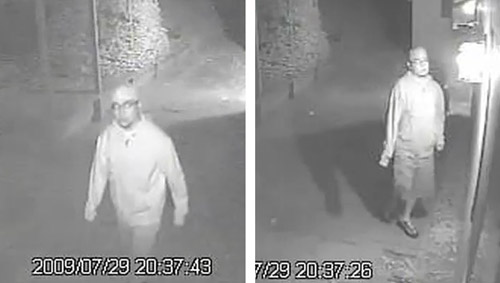 The Santa Barbara Sheriff's Department is asking for the public's help in identifying a prowler who was videotaped by a surveillance camera at a home near Cathedral Oaks and Highway 154. Sheriff's spokesperson Drew Sugars sent out a video of the prowler to area media. It shows him apparently trying to unscrew a lightbulb, then seemingly noticing the camera and fleeing. The incident was recorded around 8:30 p.m. on Wednesday, July 29, 2009.
The suspect was described in the press release as being a man in his early twenties, wearing glasses, and sporting a small goatee. On the video he is wearing a baseball hat, a hooded sweatshirt, long shorts, and hiking type shoes.
Those with information are urged to contact Sheriff's investigators at (805) 681-4150 or the anonymous tip line at (805) 681-4171.