Food & Drink
L is for Left at Albuquerque
Colorful Southwestern Cuisine and Tequila Bar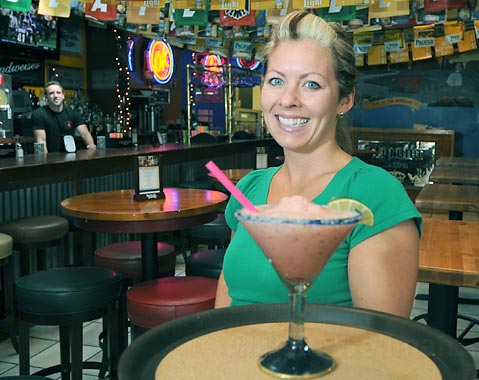 Where: 700 State St., 564-5040, leftatalb.com.
What: Colorful Southwestern cuisine and a tequila bar.
How Much: Starter plates $3.99-$15.99, burritos $10.49-$11.99, margarita pitchers $19-$28.
The Dish: With a menu inspired and focused on vibrant Southwestern cuisine and a tequila-packed bar, Left at Albuquerque, part of a small chain with sister restaurants in Campbell and San Francisco, is constantly brimming with a festive crowd. An enclosed State Street-facing patio space is the perfect tequila-sipping/people-watching spot with its bar-style seating gazing outward at the sidewalk. The focus is on a diverse and eclectic collection of Southwestern cuisine, with bold and exciting flavors and colors flash-fried and roasted to spiced perfection. The menu style caters to gatherings, with many of the dishes created for sharing with a group. Filling starters to color the table include flash-fried calamari, Santa Fe nachos, and a hefty serving of guacamole. A diverse collection of entrees range from the popular green monster chicken enchiladas, a baked wet burrito, and cilantro lime shrimp tostadas to the juicy Albuquerque burger. More than 75 brands of tequila line the walls of the lively and spacious bar.
4•1•1
For all of our restaurants, see independent.com/restaurants. Next week, see what M is for :