Arts & Entertainment
Adderley School Celebrates Grand Opening
Children's Theater Academy Gets New Home in Santa Barbara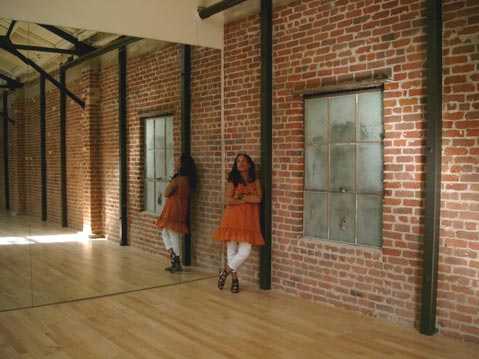 When the Adderley School opens its new studio doors this weekend, the students who enter will be getting a lot more than an introduction to musical theater. Janet Adderley, the force behind this unique program and the associated Santa Barbara Youth Ensemble Theatre, insists on taking a broader approach. "Put the child first, deal with the subtext, and make a heart and soul connection. Then you're ready to start with the acting and the singing part. : You get a better actor out of a happy child," Adderley said recently.
Adderley began her quest for a more authentic and personal way of working with children's theater when she was an actress living in the Pacific Palisades. "I had a shy child, and I knew from the experience of my brother, who was also a shy child, that theater could help," she said. "When my brother was younger, my parents enrolled him in a theater program in Houston that really opened him up. He didn't go on to become an actor, but the transformation that theater worked in him was something that stayed with me."
Adderley, who enjoyed a successful career on Broadway that included roles in Starlight Express and Cats, has been teaching in Santa Barbara since 2005, while her school's original Pacific Palisades location opened in 1997. And her Anacapa Street studio has already been used to film rehearsal sequences for the television program Dancing with the Stars, where a certain celebrity resident of Montecito prepared in the early stages of the competition.
Adderley has a special relationship with the Lobero Theatre, where her youth ensemble theater will perform its production of How to Succeed in Business Without Really Trying in spring 2010. With the new studio at 319-A Anacapa Street ready for viewing on Saturday, it seems as though the Adderley School, trying or not, has succeeded in the business of bringing children to success. The Adderley School will hold an open house for its new studio this Saturday, September 5, from noon-3 p.m. Call 899-3680 or visit adderleyschool.com for details.