News
DA Stanley Drops From Race, Endorses New Contender
Joyce V. Josh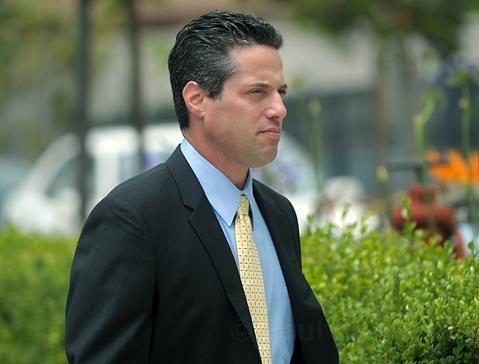 Santa Barbara County District Attorney Christie Stanley's decision not to run for reelection-officially announced Tuesday morning after the holiday weekend-sets up a showdown between two of the office's top senior prosecutors, Joyce Dudley and Josh Lynn.
Dudley's entrance into the race was expected for months and became official last week in an announcement outside the Santa Barbara County Courthouse. With two senior deputy DAs, two county supervisors, and several more big names standing behind her, Dudley pledged to an enthusiastic crowd of nearly 100 that as DA she would form an arson unit, reestablish a truancy program, fight gang violence, and make the department more transparent.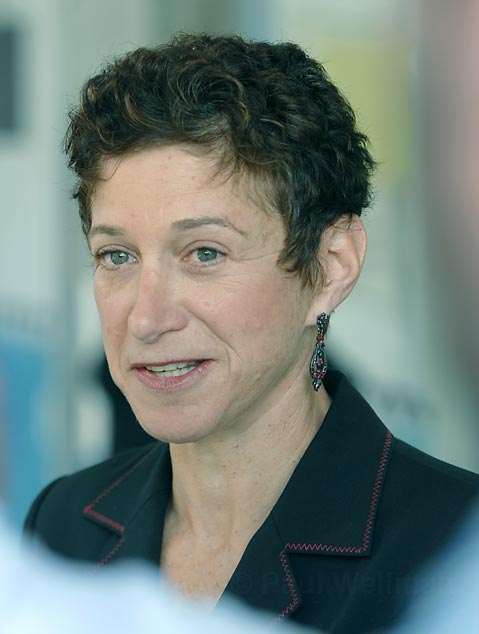 At that time Dudley thought she'd be squaring off against Stanley. But the incumbent, in a statement Tuesday morning, said that while she had originally planned to run for reelection, "many considerations" led her to drop out. She now plans to focus all of her energy on keeping "unfair budget reductions" away from her department. The announcement, which first came to light Friday morning, was unexpected.
Stanley was "unavailable" according to a receptionist at the DA's office, and hasn't returned phone calls to The Independent for weeks. While it isn't known what the "many considerations" are, her campaign for reelection would have been grueling and piled on top of a heavy workload. And all of this comes on the heels of Stanley's battle with lung cancer, which she has been fighting for much of her term in office. Despite Stanley's insistence that she has been on the road to recovery, working full-time, and in control of the office, some have cited a long absence of leadership because of her sickness.
With the election still 10 months away, and the incumbent not running, the door is now open a little wider for other candidates to enter as well.
In an unconventional announcement, Stanley said in the same press release that one of her right-hand men, Lynn, who oversees all criminal operations in the South County office and is Dudley's immediate supervisor, will be running in the very race that she was dropping out of. In the release, Stanley pledged her support for Lynn, who has worked 13 years with the department.
Lynn, 39, said Tuesday he expects to make a formal announcement in the coming weeks. With the election still 10 months away, and the incumbent not running, the door is now open a little wider for other candidates to enter as well. Senior Deputy DA Gordon Auchincloss, whose name has been tossed around, said last week that running was "certainly something I've thought about," though he had made no decisions.
Dudley, 56, and Lynn, are both people with strong personalities and will undoubtedly make the 2010 race for DA the most intense one in almost three decades. And the two appear to be starting, at least, on similar footing. Both Lynn and Dudley said they intend to still try cases from time to time, much like Stanley's predecessor, Tom Sneddon. "It's always good to keep the skills fresh," Lynn explained. Both teach at the Santa Barbara College of Law. Both have been recognized with the Thomas Guerry Award for excellence in law enforcement-Dudley in 2004 and Lynn in 2006-and both have successfully argued serious felony cases. The two have shone in the limelight of recent high-profile cases-Dudley secured a conviction of former Santa Barbara High tennis coach Peter Jeschke, who will be sentenced next month for having sex with one of his athletes, while Lynn successfully prosecuted Jesse James Hollywood, who will be sentenced in October to life in prison without parole for murder.
They each point to their life experiences in dealing with issues outside the courtroom as well. With Stanley out because of her sickness, Lynn has been intimately involved in dealing with recent budget issues. "I've been exposed to all facets of what a DA does," he said. Dudley, meanwhile points to her master's degree in administration, which she followed up with a stint as the director of Head Start for Santa Barbara County, an organization with offices all over the county and a very complex budget.
The two indicated separately that they have a good relationship with one another. Lynn said that the race ought to be about what he can offer the position, not about any perceived fighting between Dudley and him. Dudley, in response to the news that Lynn was entering the race, cited her background and said, "I am the most qualified person to lead our office and implement the reforms we need to make our county safer and our office more responsive to those who live, work, and visit here."
Sides are yet to be taken by most everyone in the office, and it remains to be seen who, if anyone, the DA's union will endorse. Stanley, though, in her endorsement, said Lynn's decisions are "careful and well thought out" in approaching the "many difficult and challenging issues coming into the office." Lynn has also gained Sneddon's endorsement. Meanwhile, Senior Deputy DAs Ron Zonen, Gerald Franklin, and Hilary Dozer, as well as Sheriff Bill Brown, have all thrown their weight behind Dudley.