Arts & Entertainment
Jazz at the Lobero Continues, Diemer Releases CD
Good News Abounds on the Santa Barbara Music Scene
MEA CULPA DEPT.: Two weeks ago in this column, the subject was the depressing diminishment of jazz programming in general, and in Santa Barbara specifically, especially given the absence of a Jazz at the Lobero series to whet our swing-based appetite. In our zeal and righteous indignation, a few facts were fuzzed. We regret but are also happy to report that we misspoke. While the Jazz at the Lobero series hasn't commenced in the fall, as in the past several years, the series is "alive and well," according to the Lobero director David Asbell. The sentiment was seconded by fellow jazz series coordinator Stephen Cloud, stating that an "epitaph for the series is premature."
In fact, these intrepid organizers and jazz supporters are erring on the side of caution in the face of economic fragility, which is affecting the Lobero as elsewhere. They opted to avoid the fray of an unusually busy fall for live music here (thanks to the rising tide of acts forced on the road by tanking "product" sales, and the coinciding audience hunger for musical escapism). Instead, the Lobero's jazz series commences early next year, so far with bookings of two of jazz's greatest singers-Tierney Sutton and Dee Dee Bridgewater-and trumpeter par excellence Terence Blanchard. Stay tuned for more info. We stand corrected, and comforted. Meanwhile, for the rest of this year, fans of live world-class jazz will just have to hibernate or travel elsewhere for fixes.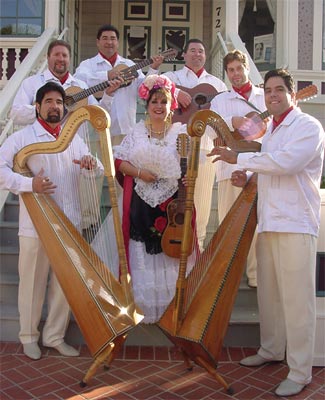 MUSIC FROM ANOTHER AMERICA: Coincidentally, this weekend's musical menu includes two recommendable acts from the often underexposed traditional music traditions from south of the border. Friday at the MultiCultural Center, its concert series continues with the ace jarocho group, Conjunto Hueyapan de la Familia Herrera. Sunday at the Luke Theatre, the UCSB-sponsored ¡Viva el Arte de Santa B¡rbara! series hosts the brassy and lauded Banda Viento de Oro (also playing in Isla Vista on Friday and in Guadalupe on Saturday).
THE POWER OF TWO: Emma Lou Diemer has been a significant musical Santa Barbaran for decades, in various contexts. Her latest album, Summer Day: The Complete Works for Violin & Piano-to be released next week-gives voice to another facet of her musical being. The Yale-trained keyboardist, composer, and educator taught at UCSB for two decades, including involvement in the early stages of the university's electronic music department, and has a national reputation as an organist and organ music composer.
On the new CD, Diemer documents an intriguing and intimate side channel of her writing, with works dating from 1988-2008, and recently occasioned by a duet partnership with violinist Philip Ficsor, a Westmont teacher who plays beautifully. Diemer and Ficsor have presented her music in the close-up forum of Music Club of Santa Barbara performances, and this recording is built around Diemer's involving, balanced, and venturesome Suite for Violin and Piano, premiered at the Music Club a year ago. With movements aptly dubbed "Summer Day," "Elegy," and "Jazz Romp," the suite is juicy stuff, involving vigorous shifts in meter and harmonic language and yearning melodic themes. Head and heart are both generously consulted, in the music and in our ears.
In the album's earliest moments, during the aria from "Aria & Scherzo," Diemer offers a compact sampler of her expressive range, as a sweetly sentimental theme-suggesting the easy evocations of film music-veers off into a happy polytonal fog in the middle. Throughout the tracks, we hear oscillating patterns of tonality, dissonance, and a post-Hindemith, postmodernist mixture of ideas and levels of intellectuality and sensuality. Her rich life as an organist and church musician is touched upon, albeit on piano, in her imaginative and re-harmonized "Three Hymns" arrangements. The set is capped off with a rigorous, metrically maze-like romp with a fittingly witty moniker, "Catch-a-Turian Toccata." By this point in the proceedings, the sweet honeyed melody of the opening track is but a memory, a kickoff for a richly diverse and impressively expressive outing.