News
Where'd My Highlights Go?
Over-Processed Hair Won't Hold Them
Dear Ask a Stylist, My natural hair color is gray. I have my hair dyed brown with blonde and brown pieces. After a while, the brown pieces don't stay in my hair very long. Why?
-Barbara
Dear Barbara,
It is not by accident that colorists recommend you color your hair lighter in spring and summer, and darker in fall and winter.
Having a base color applied to your hair to cover gray, or to change any other natural color, and then having highlights and/or lowlights in addition to the base color, is what's known as a double process. Every time you have your hair highlighted and low-lighted, you are coloring the same pieces of hair over and over again. Over time, the hair becomes weak and is unable to hold on to artificial color, which may partially explain why the brown pieces in your hair don't stay very long.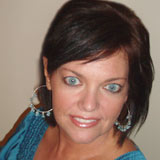 Give it a break. In order to give your over-processed hair a break, it is sometimes necessary to only touch up the re-growth, and skip the highlights and lowlights for awhile. (That's great news for everyone trying to save money on salon services these days!)
When skipping the highlights, the hair can be colored all over with a semi permanent color to help "fill in" the damage, to add shine, and to even-out the overall color. Since this process is usually done with darker colors, people feel more comfortable going through this process in fall and winter. Going without highlights for a while will allow your hair to "heal." After some time, your hair will be healthy enough to receive highlights once again. And because people feel more "sunny" in summer, and the harsher sun, chlorine, and salt fade color anyway, it makes sense that people typically choose lighter colors for their hair in spring and summer.
The Right Stuff:All hair color fades, whether it's semi-permanent, demi-permanent, or permanent color. Chlorine, salt, water, and sun all add to making your color lose its vibrancy. If something as gentle as water makes hair fade, imagine how much your color may fade if you're using a shampoo that's not made for colored hair. Be sure to use the right products for your hair. Ask your stylist which ones are right for you.
Keep On It: Even the healthiest hair doesn't hold artificial color forever. Color needs to be refreshed. Depending on how quickly your hair grows, how healthy it is, which products you are using, and how often you shampoo, the length between color visits will vary. The average length between visits is 6-8 weeks, although some clients have re-growth touched up every three weeks. To make sure time doesn't get away from you, always pre-book your appointments before you leave the salon.
Following these simple tips will keep your hair will looking great all year long!