Travel
Ski All Day, Party All Night
Eyeing Evening Entertainment, Mammoth Mountain Emerges from Shadow of Tahoe's Winter Nightlife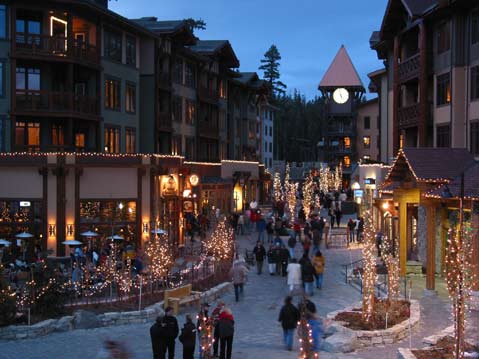 It's freezing cold outside, a snowy wind is blowing, and you're body's dead-tired from a day spent tearing up the slopes. But there remains only one thing on your mind: the De La Soul concert that's about to take over the ski lodge.
That about sums up the mindset for the more than 1,000 ski-and-music fans who converged on the sold-out hip-hop show at Mammoth Mountain's Canyon Lodge on Saturday, February 20, after an epic day of still-falling powder. The evening's entertainment was just one slice of a growing nightlife pie that Mammoth started serving this year in hopes of showing mountain-goers that it can stack up against Lake Tahoe, long the ruler of California's après ski kingdom thanks to countless casinos and communities that have chalked up decades of proud partying.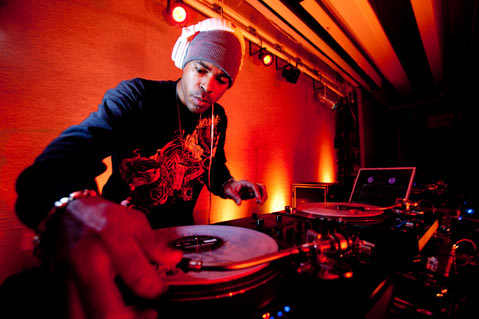 "The thing about Mammoth is that there was no nightlife," says Tommy Smith, manager of the recently opened Hyde Lounge, an upscale restaurant-slash-nightclub in the increasingly inviting Mammoth Village. "That was the one thing we were missing."
Along with attracting new clubs like Hyde Lounge and playing up older ones, like Whiskey Creek and the Lakanuki Tiki Bar, the Mammoth Mountain resort is hosting a series of concerts featuring popular bands, from the ticketed ones at the Canyon Lodge to the free ones held in the middle of the village. "This is the first year we've really had the budget to go out and chase big-name acts," said Daniel Hansen, the resort's public relations director. "We're stoked with how it's going. We're getting a great response." And the mountain has also made it easier for those on the slopes to get down to where the action is, as the Village Ski Back Trail opened in late 2009, more than 30 years after it was envisioned and 15 years after the design began in earnest.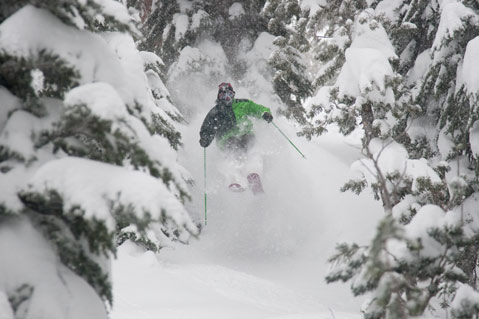 Musically this season, in addition to De La Soul, the mountain has already welcomed the playful hip-hop of Shwayze, the electronica of Shiny Toy Guns, and the Scottish indie rock of We Were Promised Jetpacks. Coming up on March 27 will be a free village show from N.A.S.A. and The Bravery and there are also TBD concerts on April 10, May 1, and June 26. (Stay tuned to updates at mammothmountain.com.) "The whole series of events and the things that we've been doing to the village and other areas of the resort is to try to make it a lot better experience outside of skiing," explained Hansen, who did say that Mammoth has traditionally hosted at least a couple concerts each year. "But this year is more than twice as many as any other year we've had."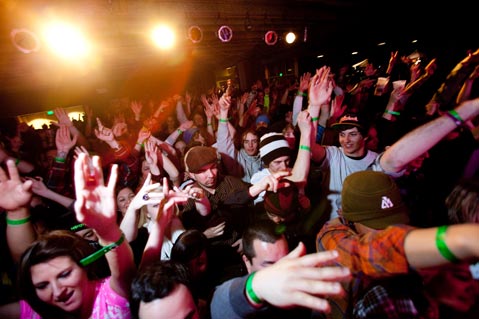 There's still some learning to do, however. The shrill, blown-out sound at the De La Soul show was assaulting, and the atmosphere of the lodge was, well, about as appropriate for a concert as a ski lodge cafeteria. (De La put on a pretty weak show, too — they only dropped about one verse from each of their radio hits and spent most of the show asking for people to yell louder — but that's not Mammoth's fault.) And then there's the problem that every party zone loves to have: bars filled to capacity, causing lines to form outside both the Hyde Lounge and Clocktower Cellar Pub on that particular Saturday night.
"We're incredibly busy right now," admitted Smith proudly with an overwhelmed chuckle. He believes that's because the Hyde, which opened on January 15, fills a needed niche. "The upscale nightclub with an elegant vibe where someone can feel comfortable spending a little bit of money didn't exist before," said Smith. "We're not a lounge where women are in cocktail dresses and you drink martinis, but we're not a bar where people are drinking $2 PBRs. What we've brought to the table is a hybrid between bar and nightclub."
Among other servings on the weekly menu are Thursday's house music nights — a hit with the Aussies, Kiwis, and Euros — and weekend happy hours with deejays spinning outside on the patio. Smith said that he's planning a Coachella-esque music fest toward the end of the season, and that he's starting to target big name deejays such as Toronto's Deadmaus. And people are taking notice — there was a recent feature on the Hyde Lounge in the Los Angeles Times and Smith said that Details and Esquire magazine are also working up stories.
There is, of course, the cultural quandary of whether an upscale nightclub has any business operating in a mountain town, the sort of place where American beer, greasy nachos, and early bedtimes have been the recommended salve for years. Smith confirms that there is a certain stigma with Hyde Lounge — that it's some trendy and overly exclusive L.A. club — and that assumption is back up by the fact that it's owned by SBE, which runs the swankiest, scene-iest bars, restaurants, and hotels in Southern California.
But Smith says such a reputation is not deserved, and that Hyde Lounge welcomes every ski bum with open arms. "We've had to adapt rather than dictate," he said, "and I think that we've done that well in the first few months."
And less than six months into Mammoth Mountain's focus on the evening scene, it's safe to say that skiers and snowboarders are already happily adapting to the nightlife options. After a day on the mountain a couple weekends ago, Santa Barbara resident Giuseppe Bonfiglio explained, "It seemed that the sounds of live music rang out from every pub we walked by. It was the most fun I've had stomping through the snow with a group of friends searching for a night out."
4•1•1
For more info, see MammothMountain.com.