Sports
Toast of the Town
Former Football Coach Mike Warren Gets Roasted
Have you heard about the Mike Warren Roast? If you know Warren, it might seem redundant. Throughout his lifetime, Warren has sweated in the oven of his own fierce ambition to excel as a coach, educator, and leader. It has certainly roasted him, and darn near burned him. It might be appropriate to term next Thursday's (Apr. 22) event a carving—slice back through the years and find a slew of jobs well done.
Warren figures most of the stories will deal with his extraordinary dedication as a football coach and "my notorious temper from those days." As he approaches 65, he says he has mellowed. "I've had former players talk about being … well, not scared of me, but just startled by the intensity of what we were doing," he said. "I wasn't asking them to do anything I haven't done myself. I just wanted them to play a certain way. I told them, 'The only thing that would make be think less of you is if you don't play hard.' We always played hard."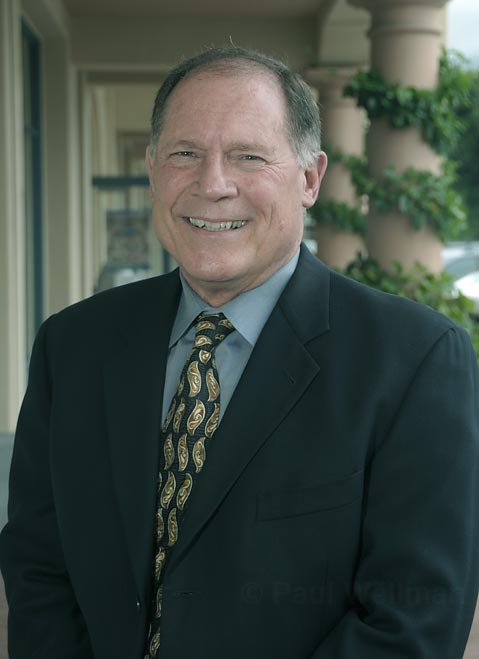 In 14 seasons as a high school head football coach at Carpinteria and Lompoc, Warren compiled a record of 128 wins, 34 losses, and 4 ties. His last 13 teams went to the postseason playoffs. At Lompoc, they reached four consecutive CIF championship games. "From 1977 to 1980, we played more football than any other [prep or college] team in America," Warren proclaimed. "Fourteen games a season. I always believed kids played to your expectations and to their own expectations. We put the CIF final on our schedule every year." Fortune was not kind to the Braves in those title games—they lost all four—putting Warren in the company of Bud Grant and Marv Levy, legendary NFL coaches who each went 0-4 in Super Bowls.
Reminiscing about those years, Warren provided glimpses of his obsession. When at Carpinteria, he'd pick up game films that were dropped off by the processor at a Denny's in Ventura. "I'd take my projector and watch the films on a bathroom wall from 2 to 4 in the morning," he said.
His passion was a perfect fit in Lompoc, where "Friday Night Lights" was not a TV show but a way of life. "We let the kids play other sports," Warren said, "but they did football drills every day of the year. Lompoc was a small town, not much to do. The coaching staff was blue-collar, lunch-bucket guys from North Dakota, Minnesota and Oklahoma. They thought Lompoc was paradise. I could not have found a better place to run a high school program."
Warren had an unfulfilled ambition to coach at the college level. He thought it had passed him by, but then football was resurrected at his alma mater, UCSB. The former Gaucho linebacker was hired in July of 1985 to transform a fledgling football club into an intercollegiate team. It would be a non-scholarship program. He recruited his first lineup by advertising in the school paper.
"Forty guys of all descriptions showed up for the first day of practice," Warren recalled. "'How many of you are quarterbacks?' Three or four raised their hands. 'How many running backs?' Fifteen. 'Tight ends?' Three or four. 'Wide receivers?' About 15. They separated in groups, and there's one little fat kid left. He's our line. Rick [Candaele, one of his assistants] said, 'This is not good, Mike.'"
Eventually, Warren and his staff were able to assemble a formidable roster—"All of them UC eligible academically," he said proudly—and featuring a wide-open passing offense, the Gauchos went 8-2 in 1987, beating several NCAA Division II teams. "It was my greatest coaching experience," Warren said, but it took a toll on him, not to mention his wife, Nancy, and two children. "Between the commute from Lompoc and all the time I put into it, I was gone 20 hours a day," he said. He turned over the reins to Candaele after four seasons. The Gaucho football revival lasted until the spring of 1992, when a measure to fund the program was voted down by the students.
"It was always about the money," Warren said. He is gratified that football players from that no-frills era will belatedly be awarded their "Block C" letters by the university during the alumni reunion on Saturday, April 24.
After retiring from coaching, Warren moved to Santa Barbara and worked for Computer Motion, a manufacturer of robotic surgical systems. Then he ventured into the nonprofit world as executive director of the Elings Park Foundation. He returned to the college environment at SBCC in 2006 as athletic director and will retire in June as an associate dean.
Warren's roast will take place at the Goleta Boys & Girls Club (5701 Hollister Ave.) and will benefit the United Boys & Girls Clubs of Santa Barbara County. Reservations are required. Call event director Sal Rodriguez at 681-1315 or 448-8332, or email srarprbr@yahoo.com.