Dance
Up Close with … Susan Alexander
Dance Teacher Offers Weekly Modern Classes
It's not uncommon for UCSB graduates to wind up settling in Santa Barbara. For dance educator Susan Alexander, it was a long and winding path back home. Alexander studied dance and English here before going on to graduate school at Mills College in Oakland, a teaching job at Denison University in Ohio, and then a coveted spot as a teacher for Merce Cunningham Dance Company in New York. From there it was off to Paris, where she became the rehearsal director for the Paris Opera Ballet.
Though based in Europe, Alexander did return to California from time to time. She led a residency at UC Berkeley in the late '60s, where she remembers dodging tear gas to get to the dance studio, and visited her alma mater as a guest artist. Then, completely unexpectedly, she bumped into her high school sweetheart and her whole life shifted. "It was like I'd gone away to summer camp and come back," Alexander said of her more than two decades in Europe. "It was like we'd come full circle to where we left off." In 2008, they settled together in Santa Barbara.
In the two years since her return, Alexander has established her place in the dance community. Through Ballet Santa Barbara, she offers weekly Cunningham-based modern dance classes for students of all levels—something that was not available to area dancers before her arrival. She also teaches warm-up classes for performers and makes a point of attending a range of big-name and locally produced dance events.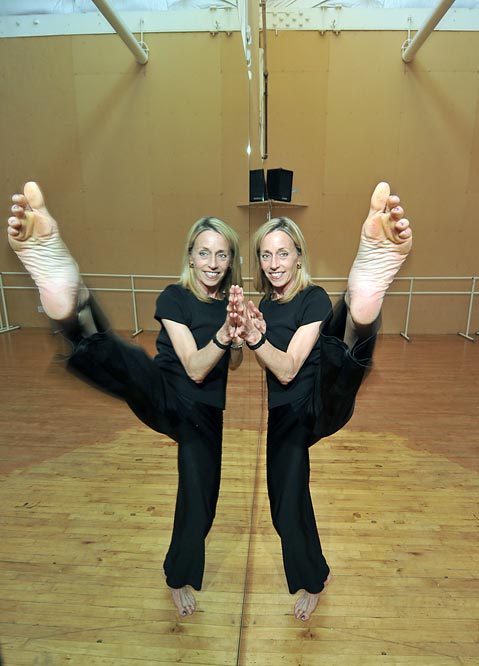 "I came from Paris thinking 'Uh-oh,'" Alexander admitted, "but I was amazed to find out how much was happening here. I've also found that people have been very generous with me, wanting me to meet others."
Alexander returns to France twice a year to teach with major companies and to educate other dance teachers. She spent part of the spring in Aix-en-Provence teaching for Ballet Preljocaj, and finds herself in demand because she specializes in teaching Cunningham's choreographic process, which French dance teachers must learn in order to earn their baccalaureate. And though she loves France, Alexander is glad to call Santa Barbara home once again. "I feel very satisfied in terms of what I'm able to do here," she said. "It's always a joy to teach."
Susan Alexander offers an intermediate/advanced class on Wednesdays at 10 a.m. at the Montecito School of Ballet (529 E. Gutierrez St.), and Fridays at 10 a.m. at Santa Barbara Dance Arts (1 N. Calle César Chávez). Beginning-level classes are held Saturdays at 10 a.m. at SBDA. For more information, call 687-8525 or email susan.susalex.alexander@gmail.com.