Announcement
Chamber of Commerce Presents Business Awards
Nikki Katz, Bob and Lynn Koegel, Paul Didier, and Earl Armstrong Recognized
The Santa Barbara Region Chamber of Commerce Board of Directors announced the winners of their quarterly Business Star Awards. The businesses and individuals were recognized for their outstanding contributions to the quality of life for Santa Barbara.
Business Woman. This award is made to a chamber businesswoman, who through her actions is a role model for the local community. (Betty Hatch Award) Nikki Katz, Teddy Bear Cancer Foundation, Founder and Program Director, brings 17 years of social work experience to the organization. She began her career by studying criminology and sociology, and then worked as a residential counselor in a group home facility for juveniles on probation. She has worked with a full range of people in need, from young kids to disabled teenagers and elderly cancer patients, whom she trained as a volunteer at the Santa Barbara Athletic Club. In addition to her volunteer work and five-year stint as executive director of the Foundation, Nikki has served on the Committee for the Children's Miracle Network and has worked closely with Hugs For Cubs and the Santa Barbara Foresters baseball team. She established the Teddy Bear Cancer Foundation in 2002. Past winners have been: Renee Grubb, Karen Chackel, and Phyllis de Picciotto.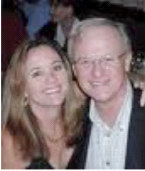 Innovator. Bob and Lynn Koegel, Koegel Autism Center, UCSB. This award is traditionally presented to an individual who has made a significant innovative contribution to positively impacting our world. Past winners include university chancellors, Nobel laureates, architects, researchers and inventors. The Koegel Autism Center has been recognized by the National Academy of Sciences as one of the best in the country. The Koegel's work started at UCSB in the 1970's. Lynn is director of the center and Bob is the co-director and a professor of clinical psychology. Their research has led to national legislation in public schools and has been the subject of extensive news coverage and documentaries. Lynn and Bob lead the nation in developing effective treatments for individuals with autism. Their new research center was made possible by a gift from local residents Brian and Patricia Kelly.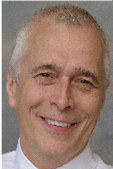 Community Collaboration. Paul Didier, 36-year CEO of United Way. This award is made to a chamber business making a significant contribution to the quality of life and economic vitality of the Region. Past winners have been: Montecito Bank and Trust, Venoco and 50 others. Paul was named Fundraiser of the year for Santa Barbara County in 2009. As President and CEP, he has applied for-profit, market driven innovations to United Way and other non-profit organizations by creating a collaborative working environment among local charities. He has raised tens of millions of dollars on behalf of United Way and non-profits. Santa Barbara United Way campaigns have significantly outdistanced the results of other United Ways in California and the U.S. Didier's local innovations include the Day of Caring, Fun in the Sun youth summer program, establishment of permanent United Way Santa Barbara headquarters, Power of Partnership Innovative, and collaborative relief responses to the recent Tea and Jesusita Fires.
Businessman. Earl Armstrong. Armstrong Associates. This award is made to a chamber businessman, who through his actions is a role model for the local community. Past winners have been: Ed Heron, John Indrieri, Michael Towbes and 50 others. Business Leader. 8 year chamber board member. Event sponsor. Earl has served on the Hillside House Board of Directors for 13 years, including 8 years as President, during which time the organization turned around its financial performance and developed a dynamic plan for its future. Earl has been President of the Board of the Chamber of Commerce and serves on the Board of the Goleta Valley Hospital. Armstrong is a recent winner of the "Man of Purpose" award.