Announcement
Goleta's New Public Information Officer
Valerie Kushnerov Brings 17 Years of Experience
The City of Goleta is pleased to announce the hiring of Valerie Kushnerov as the city's new public information officer. She will be responsible for the city's communication strategies as well as media and community outreach.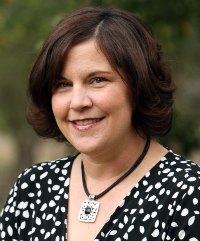 "We are fortunate to have someone with Valerie's local knowledge and public relations experience on our team," said Dan Singer, city manager. "She will be a great asset to the city and will play a key role in communicating with the public and the media."
Kushnerov, a long-time Goleta resident, has more than 17 years of community and public relations experience. Most recently she worked as vice president of the Goleta Valley Chamber of Commerce. Prior to that she worked for assemblymember Brooks Firestone and Goleta Valley Cottage Hospital, and has consulted on a number of local projects through her company, Navigator Services. She is currently president of the Goleta Union School District Board of Trustees and lives in Goleta with her family.
Kushnerov replaces Kirsten Deshler who served as the public information officer and management analyst for the last four years. Deshler moved to UCSB as the director of governmental affairs earlier this year.
Kushnerov began her position at the city on July 6 and can be reached at (805) 961-7507 or vkushnerov@cityofgoleta.org.