Announcement
Tyler Gilliam Back at Work
Firefighter Returns After 18-month Cancer Battle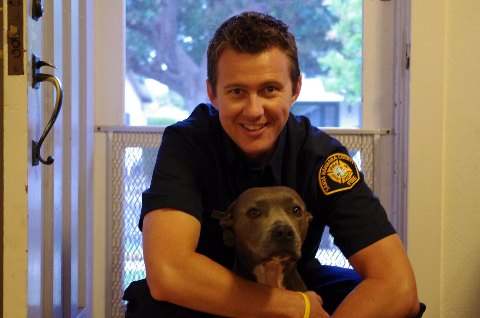 On July 29, 2010, Santa Barbara County firefighter Tyler Gilliam will return to duty after an 18-month battle with cancer. Gilliam, 34 years old, is an eight-year veteran with the Santa Barbara County Fire Department.
Gilliam was diagnosed with cancer on February 3, 2009. Since then, he has undergone six rounds of chemotherapy, two stem cell transplants and five surgeries. Gilliam missed a total of 540 days of work.
Gilliam's first day back to work will be Thursday, July 29. He will be on duty at Fire Station 11, located at 6901 Frey Way, off Storke Road in Goleta. He is excited to "get back to a normal lifestyle" and back to work; the camaraderie with the crew and responding to emergencies is a big part of that. "It's been a long road," Gilliam said.