Announcement
The Map Hits 25
3.5 Million Map Milestone for David Zeff's Tourist Guide
Creative promotions is celebrating its 25th year in business and the final printing of this year's 25th annual edition of "The Map" which will hit the streets November of this year.
The business was started by David Zeff who moved to Santa Barbara in the summer of 1981 to go to City College and became a World Freestyle Frisbee Champion.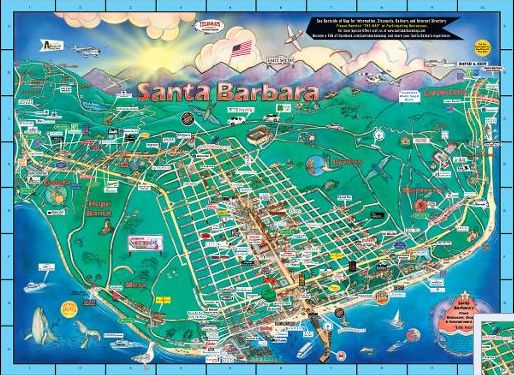 The first year The Map had only 60 customers and we printed 55,000 Maps — we only promised 50,000 but I felt that that extra 5,000 maps would be a gesture of good faith that would pay off in the future. Twenty-five years later Creative Promotions prints over 150,00 copies of the Map every year and has approximately 150 customers per year.
The Map is handed out by the front desk bell and concierge staff of most hotels in Santa Barbara; in their words they 'can't live without them,' they 'use them religiously,' and it is 'their bible!' Since 1986 Creative Promotions has printed nearly 3.5 million maps and helped to direct over 9 million people throughout Santa Barbara County.
Creative Promotions will be celebrating the 25th anniversary of The Map this month at Emilio's on Friday September 24 from 3:30 to 6pm. The Mayor will be presenting David Zeff with a certificate of recognition at 4:30, and music will be provided by Rick Reves. Wine from Santa Barbara and Oreana wineries, and beer from Telegraph brewery will accompany the delicious food from Emilio's Restaurant.