Briefs
Man in Porsche Leads Police on High Speed Chase
Stole Car in Broad Daylight From Downtown Auto Body Shop
After allegedly stealing a Porsche convertible yesterday from a downtown auto body shop, Aaron Smith led authorities on a high speed chase that ended with a crash and his arrest.
Smith, 33, reportedly walked onto the lot of Woody's Detail at around 10:45 a.m. and, according to the shop's owner Woody Robertson, started moseying around the Porsche, acting like he owned the vehicle and inspecting the work done to it. When Robertson's father — who doesn't normally work at the Chapala Street business but was lending a hand that day — noticed Smith, he asked him if the car was his. Smith responded that it was, and he wanted to pick it up.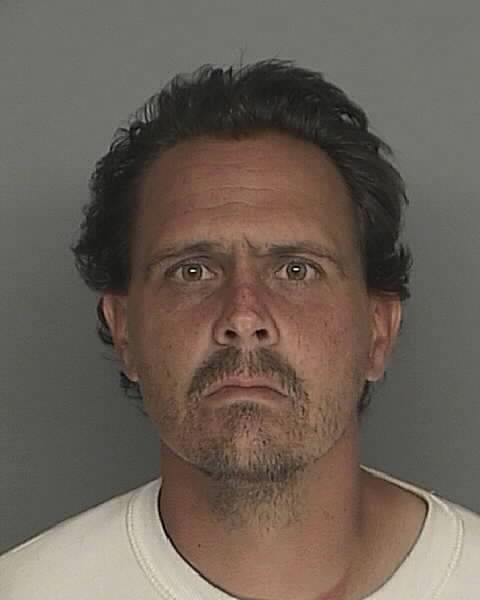 When the father walked into the office to ready the bill, said Robertson, Smith jumped into the Porsche, grabbed the keys, and took off. The keys were sitting on the windshield. It's the shop's practice, Robertson explained, to leave keys on the windshield when cars on the lot are constantly being moved around and cleaned. Robertson said that, in 25 years of businesses, nothing like this had ever occurred.
The car's owner was immediately called, said Robertson, who confirmed he had not given anyone permission to pick up his ride. When Robertson notified the police, he learned Sheriff's deputies were already chasing Smith down the highway.
At around 11:10 a.m., said Sheriff's spokesperson Drew Sugars, a deputy noticed the gray Porsche convertible traveling too fast on 101's southbound lanes near Carpinteria. When the deputy tried to pull Smith over, Smith purportedly instead sped up and began weaving through traffic at over 100 mph. Other deputies soon joined the pursuit and learned the Porsche was reported stolen less than an hour earlier.
The CHP soon took the lead in the chase as Smith continued to barrel southbound on 101, eventually reaching Ventura County. At around 11:30 a.m., he crashed near the Del Norte exit. No one was injured in the accident, though Robertson said the Porsche was totaled. The other two vehicles involved suffered only minor damage.
Smith, whose ID says he's from San Jose, was booked into Santa Barbara County Jail on multiple charges and is being held on $75,000 bail.