Briefs
Pascual Gamboa Passes
Founder of Pascual's Restaurant on Victoria Street Dies on Sunday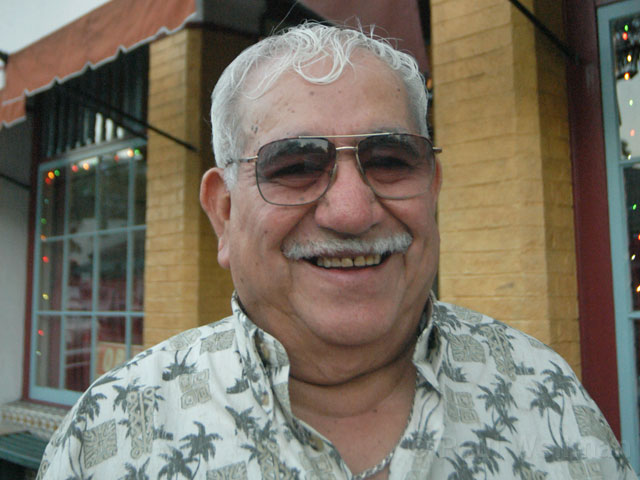 Pascual Gamboa, the jovial man who founded and ran Pascual's Restaurant on Carrillo and then Victoria Street for decades, has died. He was 80 years old when he passed away at his home on Sunday, September 12, according to family.
Born on May 20, 1930, Gamboa began his eponymous restaurant on the old site of the Carrillo Hotel in the 1960s. He then moved the restaurant to Victoria Street in the 1980s, where it remained until health problems forced Gamboa to sell the property in 2007 to his business partner, "Lucky" Giovanni Comini. Comini now runs the property as Trattoria Vittoria, an upscale Italian restaurant.
Beyond the restaurant, Gamboa was known around town as a singer, said his grandson Anthony Ramirez, who explained that his grandfather sang for mariachi bands all around town, from the Sunken Gardens to the Mission. In 1994, Gamboa served as El Presidente of the Old Spanish Days Fiesta, and two years later, he led the horse parade up State Street. Ramirez fondly recalls his grandfather's favorite tongue-in-cheek joke, which he memorialized with a sign above the bar at Pascual's. It read, "It's a good thing we don't drink."
"He was actually a really good cook and a heckuva mariachi singer who was loved and respected by many around Santa Barbara," said Ramirez. "He was a good teacher about how to work and to take care of your family. He was just a good example of how to live and treat your family….He gave nothing but love for the community that loved him back."
Memorial services are currently being planned for later this month.