Best Of
Best of 2010: Falling in Love
PLACE TO BUY INTIMATE APPAREL
A Tropical Affair
12 E. Cota St., 730-1625
"We're so awesome, we won two years in a row," said Geneva Ives, who's been with A Tropical Affair since 2002, and watched it grow from a little lingerie, bikini, and fluffy shoe emporium on Cota Street to the store that beat Victoria's Secret in our readers' polls. It's a great place to shop for Christmas presents, Valentine's statements, or just that girl you want, according to Ives. "We've helped a lot of guys make big points," she demurely added.
FINALIST: Victoria's Secret
CATERER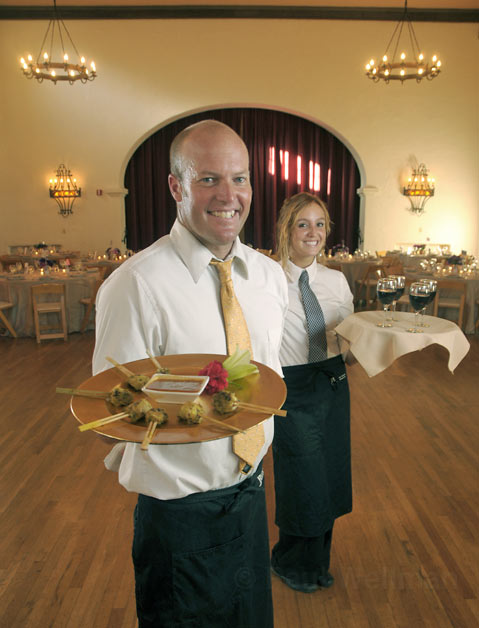 Pure Joy Catering
111 E. Haley St., 963-5766
It's not just the wine and cheese talking, said Pure Joy owner Lynette La Mere, "We are giddy about it." She's talking about being number one in a town where the catering field is highly competitive. They do 200 weddings a year in what La Mere justly terms "a wedding destination town." They make great food, often for unlikely fusions of customers, say, Persian-Korean family blends. "But most of all, people like us because we take care of everything at events where the host doesn't even want to touch ground. Our specialty is listening."
FINALIST: Fresco Café Catering
FLORIST
Victor the Florist
135 E. Anapamu St., 965-3075
Just looking at the place on Anapamu Street in the early evening with its pre-Architectural Review Board (read: lovely) neon, it's not hard to believe that Victor's has been there since the 1930s. Almost an irony: the pretty corner store has stood solid and enduring since the early Roosevelt years, purveying that most delicate of commodities, the floral bloom. It's had three owners, all family (the first was Victor Sourmany), and its place in the garden of small soulful businesses in our quaint town is as well-planted as it was more than 75 years ago.
FINALIST: Riley's Flowers
BRIDAL SHOP
Ana Maria's Bridal Boutique
3891 State St., #107, 687-5054
For 23 years, Ana Maria Vera has been dressing brides. "Maybe it's the service that makes them like us. Because you can't make everything perfect, but we make it the best," she laughed. The fashions are decidedly in the middle range of wedding garb, said Vera. "Nothing more than $2,000," she said, which is a good price for a dress only worn once—one hopes. "I'm very happy that the people keep voting for us," she said.
FINALIST: MaryLinn's Bridal
WEDDING CAKE SHOP
Henning's
28 W. Figueroa St., 965-6107
This is the Ur-Shop of all cake places, people have been coming to Figueroa Street for everything from kid's goofy birthday fantasias all the way up to the most important pastry of our lives—the Wedding Cake. No longer owned by the Hennings, the store maintains its ingrained reputation. "Of course we are happy to win," said store manager Asari Ginige. "I think they like us because we listen to the millions of details they want, all equally important. Each is so much work, but beautiful when we finish."
FINALIST: Montecito Confections
TUXEDO RENTAL
Mission Tuxedos
135 W. Mission St., 569-3334
"Sweet," exclaimed co-owner John Murray, learning of the win. "I think it's the service we provide, plus top-quality tuxedos available." Another advantage is the tremendous warehouse they have on hand—as opposed to Men's Wearhouse, which has to have garments shipped in. "You can usually go home with what you want the same day," said Murray. In business since 1984, with stores in Ventura and Oxnard, Murray feels they are well-suited to the job.
FINALIST: King Tux
PLACE TO BUY JEWELRY
Bryant & Sons, Ltd.
812 State St., 966-9187
1482 E. Valley Rd., #37, Montecito, 565-4411
This shop is another perennial reader favorite. Maybe because three generations have made significant purchases, from true love's knot to Big Bling here. It's all here. Bryant's people like to brag about the range—from small two digits to large four and five—rings, necklaces, brooches, and elegant timepieces. Add that into the longevity of the store (opened in 1965) and divide by the number of times they've won Best Of (basically every year) and you get the B&S formula for sparkling success.
FINALIST: Tiffany & Co.
ROMANTIC RESTAURANT
The Stonehouse
900 San Ysidro Ln., 565-1700
San Ysidro Ranch's patio has become a trysting place again. "You know we were closed for a long time, and even though we reopened almost four years ago, it was kind of a soft reopening," explained restaurant manager and wine director Jerry Lee. "We never advertised and it took word-of-mouth to get people up here. But once they're here, it's like they're not in Santa Barbara anymore, they're somewhere else." And the food? "It's a simple menu, no foams or foo-foo, just things from our garden and local produce. It's comfort food." Romantic, too.
FINALIST: Bouchon
BED & BREAKFAST INN
The Cheshire Cat Inn
36 W. Valerio St., 569-1610
"Yes, we're very happy to have won," said Cheshire owner Christine Dunstan, who professes wonder and pleasure as to why the readers might have picked her digs from the many fine lodging establishments in this sweet tourist town. "Maybe it's the new sign," she joked. "Though actually, the old one used to be Old English and even I found it hard to read." The inn's amenities include the 1894 Queen Anne houses and bungalows with continental breakfast, wine and hors d'ouevres evenings, and fluffy robes. There are often specials for townfolk. Whatever else it is, Dunsten takes pride in the fact that the Cheshire is a true B&B, and she is grateful for the recognition. "Oh yes, thank you very much," she said.
FINALIST: Simpson House Inn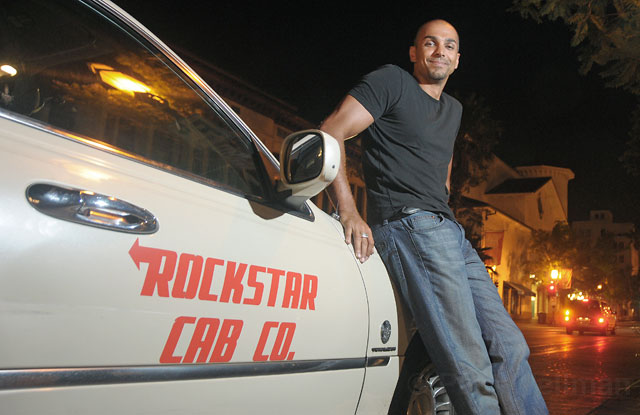 LIMO SERVICE; TAXI SERVICE
Rockstar Transportation
882-9191
There's a fleet of cabs, a school of limos, and even a gaggle of cars equipped to take you around town, to the airport, out on a wild night, to the wine country, or just home when you don't belong behind the wheel. (If Lindsay Lohan would just call these guys, she wouldn't get in so much trouble.) And of course they play better music than the old-fashioned cabs ever do.
FINALISTS: Limo Service: Limousine Link; Taxi Service: Lucky Cab