Dr. Elizabeth Wolfson is the new Chair of the Masters in Clinical Psychology (MACP) Program and Dr. Barbara Lipinski is the new Chair of the Doctorate in Psychology (PsyD) Program at Antioch University Santa Barbara, announced Dr. Nancy Leffert, president of AUSB.
A former County of Ventura Senior Psychologist and Principle Investigator in Forensic Services, Dr. Lipinski looks forward to her new role and in helping students become successful as clinical psychologists and scholars. "It's such an honor to witness the development of our practitioner-scholars as they achieve their goals and begin to serve their communities in local mental health agencies, hospitals, schools, or independent practice," said Dr. Lipinski.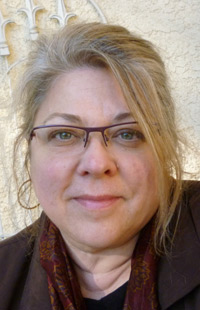 "I've known Dr. Lipinski for thirty years," shares Dr. Sal Trevino, AUSB Adjunct Faculty and Psychologist with Santa Barbara County Child and Family Services. "She has one of the brightest minds in clinical psychology and I have been very fortunate to work with her." Dr. Trevino adds, "It was great to hear that Dr. Lipinski was promoted to department chair. That's absolutely fantastic for Antioch and great for the students.
"Santa Barbara resident Dr. Wolfson joined Antioch as the Director of Clinical Training for the MACP program in August 2010 after serving as an instructor in the program for nearly a decade. In addition to teaching at Antioch, Dr. Wolfson was previously the Director of Jewish Family Service where she developed social services, counseling and educational programs. CamSanchez, Chief of Police for the City of Santa Barbara says, "I believe that Dr Wolfson's appointment enhances Antioch's ability to continue moving in a positive and effective direction for the community good. She is a leader."
"As Chair of the MACP program, I look forward to a leadership role in furthering our mission of experiential and interpersonal learning that prepares students to contribute to the well being of individuals and families and to the diverse needs of the community as a whole," said Dr. Wolfson. While at Jewish Family Service, Dr. Wolfson created the Portraits of Survival program which pairs Holocaust Survivors with at-risk youth for mentorship, support and creative projects aimed at addressing issues of discrimination and combating youth violence. She was also a co-producer in two film collaborations with the UCSB Department of Film and Media Studies depicting the experiences of local Holocaust survivors. Dr.Wolfson was an innovator (along with aging expert, Dr. Beverly Schydlowsky), of the soon to be launched "Santa Barbara Village," a pioneering community-wide program supporting the ability of members to remain in their homes and communities as they age.
"Elizabeth Wolfson's career path has been to make agencies grow by developing innovative programs, and forging partnerships between agencies in the community. Her leadership style is direct, collaborative and visionary. She embodies the core values of Antioch in her effort to promote social justice and bring cutting edge therapeutic services to diverse groups of people," shared Debbie Allen, LCSW, President NASW Santa Barbara Chapter, and Adjunct Faculty at Antioch University of Santa Barbara.
Prior to moving to Santa Barbara from the East coast in 2001, Dr. Wolfson taught at Columbia University Graduate School of Social Work for ten years and was Director of one of the country's largest Jewish Family Service Agencies. For over 24 years, Dr. Wolfson has been providing psychotherapy for individuals, couples and families in her private practice. She continues to maintain a private practice and also serves as Vice President of Professional Development on the Board of the National Association of Social Workers, Santa Barbara Chapter (NASW). She is a co-Editor of the Psychotherapy section of the website "All Things Healing" and has continued to volunteer in local community projects supporting the needs of aging and at-risk youth populations.
"We are pleased to be able to welcome Dr. Elizabeth Wolfson into a position of leadership within our professional community. Elizabeth's experience in the provision and development of mental health services, her organizational skills and her engaging, collaborative management style will enhance the growth and evolution of the program," adds Olivia Loewy, PhD, Executive Director, CA-Division, American Association of Marriage and Family Therapy.
Dr. Lipinski holds a B.S.W. from University of Illinois in Social Work, an MA and Ph.D. in Counseling Psychology from the University Of California Graduate Department Of Education, and a Juris Doctorate from Southern California Institute of Law. Dr. Lipinski joined Antioch as a Core Faculty member and Director of Clinical Training of the PsyD program in July of 2007. In addition to teaching at Antioch, Dr. Lipinski previously served as an Associate Professor and Director of Graduate Programs in Psychology at Cal Lutheran University, and as Core faculty and Adjunct faculty at Pacifica Graduate Institute from 1990-2005. She previously served as the Assistant to the Director of Santa Barbara County Mental Health and Director and Associate Director of Zona Seca-Community Task Force on Alcoholism where she directed the North County offices.
"The competency based education and training students receive in our innovative programprovides a strong foundation for reflective practice and disciplined inquiry," adds Dr. Lipinski. "Working with devoted faculty who embrace the concept of professional mentorship is also something I look forward to." In addition to her rich academic background, Dr. Lipinski has hadan independent practice and consulting business specializing in services to law enforcement professionals, victims of violent crime, trauma survivors, individuals recovering from substance abuse, and lesbian couples.
As Chairs of their respective programs, Drs. Lipinski and Wolfson will administer all aspects oftheir programs and provide leadership of AUSB's academic efforts for its students. They will both report directly to Provost and Vice President of Academic Affairs Dr. William Richardson.
Antioch University serves more than 4,000 adult students around the world and across the country, online and at its five campuses in four states. Each campus offers degree programs that meet—and often anticipate—the pressing needs of its region and the wider world. The University is also home to the landmark PhD in Leadership and Change; Antioch Education Abroad, an exceptional opportunity of immersive service and study programs; and WYSO, a leading public radio affiliate and an essential source of global news and opinion.
The Santa Barbara campus is particularly distinguished with its unique undergraduate degree completion program in liberal studies and graduate master's and doctoral programs in clinical psychology and education that integrate students' academic experience and experiential learning. Additionally, students in all of AUSB's programs can specialize in relevant and applied specialized concentrations