Food & Drink
'Q 'Em Up Once Again
Call for Entries for The Independent's Second Sizzling Summer BBQ Contest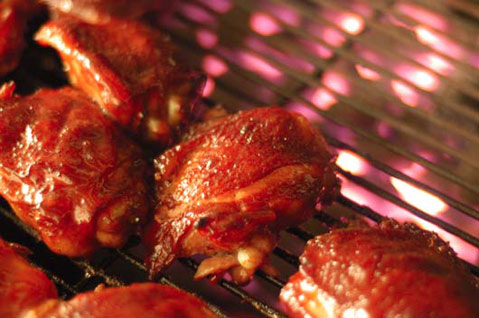 Last year, we called it the First Annual, not only tempting fate but also angering grammarians. But the good news is we are having The Independent's Second Annual Sizzling Summer BBQ Contest, and we need you to enter. Again, there are five categories: best entrée (professional and amateur brackets); best side dish (same brackets); and a pro-am summer cocktail contest. Professional, by the way, means you do cook or have cooked for pay. And while we appreciate that a good side might perfectly match a main, for contest purposes, each entry is considered separate.
To enter, we need to see a recipe (we'll keep it secret, promise, but without one, we can't really tell what you're planning to do), as an Indy board of tastemakers will winnow down the submissions to finalists who will cook or cocktail off in June live in front of the public and panel of judges, which will feature two winners from 2010—Chef Edie Robertson and Mixologist Mandy Huffaker Chinn.
Please submit your recipes to georgeeats@independent.com by Wednesday, June 1st at noon. Stay tuned to the paper for more details about the public judging and prizes.