Food & Drink
Dining Goes to the Dogs
Places to Eat with Your Pet
It was January 1 when the law changed to allow individual establishments to decide whether they'd let dogs on their patios, but the situations are confusing still, depending upon which person you ask at each eatery. Some restaurants court canines more directly, however, such as Scarlett Begonia, and this by no means complete list is meant to highlight some that are particularly friendly (and doesn't mention a couple of places I write about a lot already, such as Hollister Brewing Company and Renaud's Patisserie & Bistro). Do remember that if you bring your pooch, be sure he can be quiet, stay relatively put, and not be a nasty marker.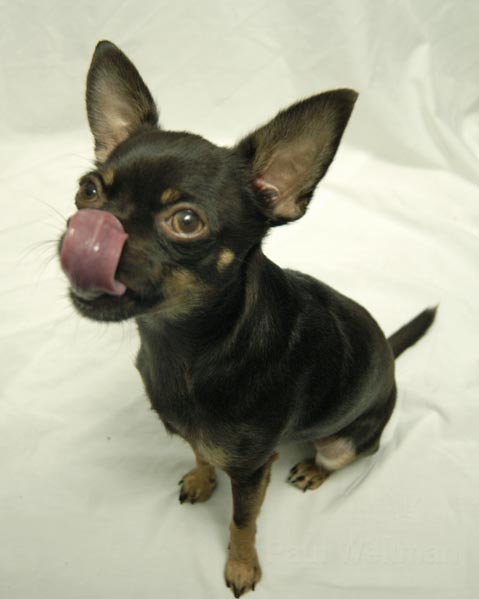 The Brewhouse: The Brewhouse is so dog-friendly they even have a menu solely for "our four-legged friends." Yep, while you enjoy your suds, your pet can chow down on (dog) biscuits and (beef) gravy, or even a vegetable patty for the vegetarian canine. They celebrate Oktoberfest on Friday and Saturday, October 7-8, so get some lederhosen for your pup, too! 229 W. Montecito St., 884-4664; brewhousesb.com.
Crushcakes & Café: There are numerous outdoor tables here, in two different areas, so there's plenty of room for Fido (even if other dogs are around). You'll be more than happy yourself with the food, starting with the high-test Intelligentsia Coffee and continuing on to the red velvet pancakes that are nowhere as sweet as you might fear, even with sour cream frosting. 1315 Anacapa St., 963.9353; crushcakes.com. Also in Carpinteria.
Goodland Kitchen: Almost all the seating here is outside anyway, so why not bring your pet along as you enjoy (and you will enjoy it) whatever the Spanish tortilla of the day is, or the lunch special? They'll probably provide some water in a bowl nicer than one you'd give your dog at home. 231 S. Magnolia Ave., 845-4300; goodlandkitchen.com.