Food & Drink
Dining, Discounts, Donations
New Central Coast Dining Puts Local First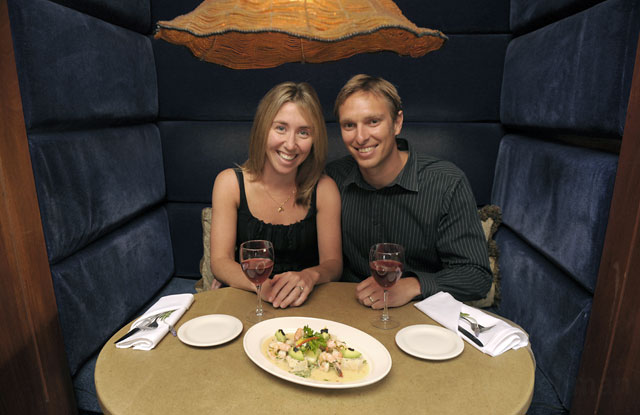 Into the world of Internet meal deals comes Central Coast Dining (centralcoastdining.com), focusing on benefiting the locals: restaurants, eaters, food providers, and charities.
How did this start?
Owners Celia and Rich Griguoli, both longtime area residents, and their friends had been enjoying Travelzoo and Groupon deals, but wondered how the establishments felt about them. "They told us, 'We like the concept, but we'd prefer if it were run by locals,'" said Rich, so they went all the way local. "We only choose restaurants we like, but they also must serve local ingredients and local wines."
What restaurants get chosen?
So far, 14 restaurants are highlighted on the site, with two to four having an offer per month, and no spot having an offer more than once a year. "Restaurants prefer this as they are featured on the site year-round, but they get more time on the homepage when they have an offer," Griguoli explained. Current April features include a dinner for two that includes two entrées, a shared appetizer, and a bottle of wine at Blue Agave, a $90 value for $45, and a dinner for two at Giancarlo's in Morro Bay. "We don't just do $20 for 10 coupons; we want complete packages for two," said Griguoli. "The restaurants really get into it, planning menus and wine pairings."
Is there a charitable component?
"We also decided we wanted this to benefit the community," said Griguoli. "Each restaurant chooses the charity, and we insist it must be local, too." Ten percent of a Blue Agave package purchase, for instance, will go to Girls Inc., while those getting the Giancarlo's deal will be supporting the Los Osos Middle School PTA, or as Griguoli explained, "Basically, after-school programs."