Living
David Eagleman
The Neuroscientist Discusses His Best-Selling Book Incognito
David Eagleman has been on The Colbert Report, appeared in the New Yorker, and was featured on the cover of Italy's Style magazine. No, he isn't a film actor; he's the best-selling author of Incognito: The Secret Lives of the Brain and neuroscience's equivalent of a rock star. Called the Malcolm Gladwell of brain science by The Independent (U.K.), Eagleman has the ability to translate the complex workings of the brain into accessible, engaging dialogue for the layperson. His book Incognito spent four months on the New York Times best-seller list, and he is a popular speaker around the world. Recently, I chatted over the phone with Eagleman about Incognito, his upcoming projects, and how our conscious brain has only a wee role in what's going on in our gray matter.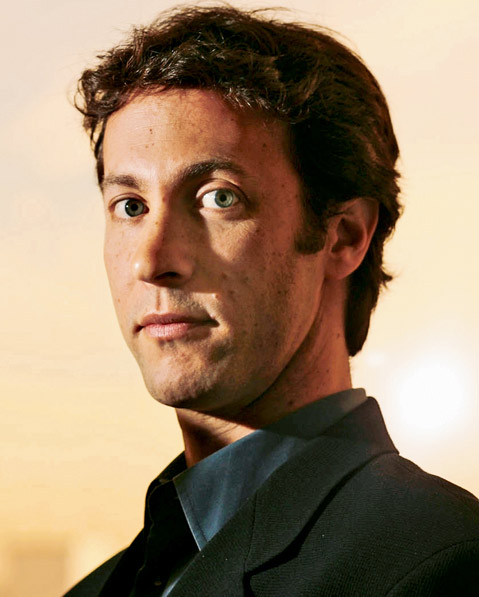 What will you be speaking about at UCSB? I'll be speaking about my book Incognito — about this issue that is so amazing to me, this notion that most of the inner cognizance of the brain is something that we don't have any access to or acquaintance with. Much of what we do and act and believe and think and feel — it's all generated by parts of your brain running under the hood of conscious awareness. And the conscious mind is the smallest dent of what's happening in the brain. It's an amazing thing to see coming out of modern neuroscience.
That's interesting but also probably terribly frightening for some people. Maybe, although it also holds the promise of giving people a much better understanding of themselves. For example, in the chapter of the book called "The Brain Is a Team of Rivals," I synthesize this framework about the reason why we have such subtle and rich and complex lives — it is because we are not one thing; instead the brain is made up of competing subpopulations that are all trying to steer the ship of your behavior … we have to understand ourselves as a multiplicity.
How has the response been? It took me seven years to write this book. I worked on it for a really long time, and when you work on a project for that long, it's sometimes easy to lose sight of whether anybody will care. It was on the New York Times best-seller list for about four months, which indicated to me that there was a public appetite for this kind of knowledge. I was recently in Louisville, Kentucky, thinking, "What am I doing in this random town?" and 1,100 people showed up to hear me speak. Rock stars are used to that, but neuroscientists aren't. [Laughs.]
What is your next project? I have my next five books in various stages. I just finished one; it's a cognitive neuroscience textbook … then my next book after that is called Live-Wired, and that's a book on plasticity: how the brain changes its own circuitry. … My other book is on neuroscience and the law, which is an area of deep investment for me. It's where the rubber hits the road in terms of social policy, in terms of taking all the stuff we know about how people actually behave and making social policy change for the better instead of what we do now, which is use incarceration as a one-size-fits-all solution … America is the number-one country in the world for the percentage of our population that we put behind bars.
4•1•1
David Eagleman will talk about his book Incognito: The Secret Lives of the Brain Monday, May 14, 8 p.m., at UCSB's Campbell Hall. For more info, call (805) 893-3535 or visit artsandlectures.sa.ucsb.edu.