Announcement
Celebrate July 4th with 50th Annual Parade and Concert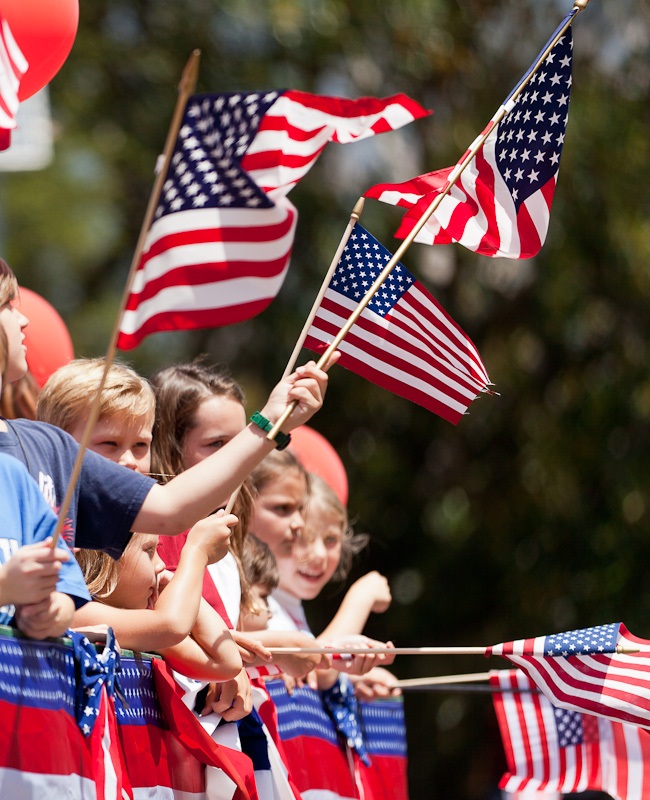 The theme of this year's parade is "The Gift of Individual Liberty." The events of the day will celebrate Liberty and its place in the heart of America.
"Liberty is the essential quality of a free person who is dependent upon no other," says Paul Lamberton, President of Spirit of '76. "A founding principle of the American Revolution is that every man and woman is to be as free as possible from external control over his or her life and property. Our nation's history contains many shining examples of those who struggled to increase our Liberty, those who used their Liberty toward great achievements, and those who defend our Liberty."
The parade will take place on Wednesday July 4, 2012. The grand march begins at 1:00 p.m. at Micheltorena Street and proceeds down State Street to Old Town Santa Barbara, concluding at Cota Street. Potential participants are invited to contact Spirit of '76 at Spirit_1776@yahoo.com.
Later that day, Spirit of '76 and Santa Barbara Music Events will present the annual Independence Day Concert at the Santa Barbara Courthouse Sunken Gardens. The concert will take place after the parade (Wednesday July 4th), at 4:00 p.m.. It will be open to the public and there will be no admission charge. The Santa Barbara County Historic Courthouse is at the corner of Anacapa Street and Anapamu Street. Bring chairs, blankets and a picnic dinner.
Classical concert pianist Bryan Tari will be the Event Director and Coordinator of all musical acts in the 4th of July concert. Tari has performed on stages, television, and radio throughout the world, including at the opening ceremonies of the 1984 Summer Olympic Games in Los Angeles.
"We are very excited to have Bryan Tari directing the concert this year," Lamberton said. "He is a highly respected Santa Barbara artist who will help make this beloved annual event more memorable than ever." The event, a long-running favorite of locals and visitors, will once again fill the Sunken Gardens with the sounds of traditional music celebrating America's Independence Day. It will feature prominent musicians from the community, including artists from The Music Academy of the West.
The public is invited to visit our website for more information about this year's 4th of July celebration as details evolve. Spirit of `76 is a non-profit organization. The group is non-partisan and non-political.