Arts & Entertainment
Evan Christopher at the Luke
Clarinetist Explicates the Django-Duke-NOLA Connection
It's not unusual to find a jazz musician with a sense of history, but it is rare when someone is as successful at blending scholarship, showmanship, and musicianship as Evan Christopher. His concert here on Monday, June 11 was originally planned as a way to get together with the fine Dutch jazz group the Rosenberg Trio, but due to visa problems, there was a last minute change in personnel. The result—a band that included bassist Marshall Hawkins; guitarist Bob Boss, and percussionist, Ramon Banda—was a more than satisfactory solution to the problem, and left no doubt that Christopher is a resourceful player with talented friends and musical family all over the world.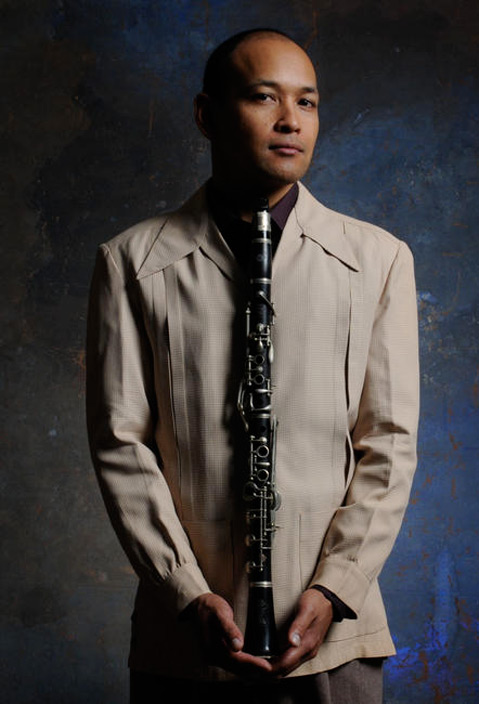 The history lesson explored a little-known episode from the period immediately after the Second World War, in which Duke Ellington invited Django Reinhardt to come to the United States and perform with his orchestra. In addition to a series of live concert dates, Django also recorded some tunes with a small group of Ellington's players including New Orleans clarinet virtuoso and longtime Ellington band member Barney Bigard. This music has been the basis for Christopher's "Django a la Creole," a project that has so far resulted in a pair of CDs, one eponymous, the other entitled "Finesse," and concerts such as this one, that attempt to bring together the forces of gypsy swing, Ellington's orchestral approach, and the magic of New Orleans.
On Monday night, Christopher played such numbers as "Finesse," "Solid Old Man," and "Petite Fleur," all of which communicated the special blend of influences and sounds under discussion. Christopher has great technique, an easy manner onstage, and enough soul to energize even a relatively traditional program such as this one with the sense that what is being heard is something new.