Arts & Entertainment
UCSB Arts & Lectures Announces 2012-13 Season
David Byrne, Elvis Costello, Laurie Anderson, Wynton Marsalis, and More
It's likely that our city enjoys a broader range of offerings and a higher level of quality in the performing arts than any other city of comparable size, not just in America, but in the world. We experience this cultural bounty due in no small part to the work of UCSB's Arts & Lectures program. Year in and year out, A&L brings the best and the brightest to town and books them into a variety of venues — from the familiar confines of UCSB's Campbell Hall to the sweeping large stages of the Granada and Arlington theaters to the elegance of the Music Academy's Hahn Hall.
In addition to great dance, music, theater, and film, A&L's resident speech specialist, Roman Baratiak, holds an ear out for the top lecturers on the world circuit, so the programming package is not just for the arts fans among us but for anyone who cares about being better informed and cultivating a more open mind.
For 2012-2013, the theme is "bold moves and big ideas," and, as A&L Executive Director Celesta Billeci explained at the organization's June 12 announcement event, the extensive array of offerings is structured through 10 interest-based series, though single-ticket purchases and mix-and-match approaches are also welcomed.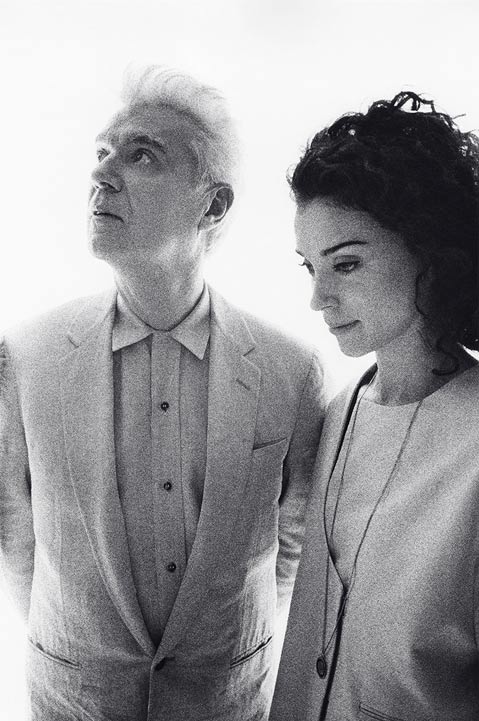 Probably the biggest news — at least for fans of popular music — is the recent addition of a concert by former Talking Heads frontman David Byrne and St. Vincent. The pair has recorded a new album with backing bands Antibalas and the Dap-Kings called Love This Giant, which will drop on September 11. Their concert here takes place a month later, on Thursday, October 11, at the Arlington Theatre.
Other season highlights include season opener Elvis Costello, who plays solo at the Granada on Sunday, September 30; Rufus Wainwright at Campbell Hall on Tuesday, October 9; Akram Khan's acclaimed dance company at the Granada Theatre on Sunday, October 14; Shakespeare's Globe Theatre production of Hamlet at Campbell Hall on November 8 and 9; and classical music performances from favorites like pianist Murray Perahia and violinist Joshua Bell. For a full schedule of events, call 893-3535 or visit artsandlectures.sa.ucsb.edu.