Capitol Letters
Playing the Numbers
Brown Connives to Get Top Ballot Billing for His Tax Measure
On a recent visit to San Francisco's Temple Emanu-El, the 74-year-old governor of California offered a warm, geriatric welcome to the 88-year-old president of Israel.
"It's good that we have old politicians around," said Jerry Brown, saluting Shimon Peres. "There's a lot of these young ones, and they give us a lot of energy, but we need the wisdom of those who've gone through all the struggles."
The comment came to mind this week, as the governor demonstrated his considerable old-school political skills with a piece of legislative legerdemain worthy of such legendary kingfish as Artie Samish, Abe Ruef, and Boss Tweed: Conniving with Democratic lawmakers, he concocted an 11th-hour bill to ensure his temporary tax hike initiative gets the most politically advantageous spot on the November 6 ballot.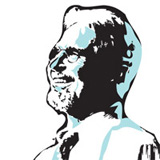 The measure is now slated to appear as Proposition 30, the first of 11 budget items that voters will decide. It would raise both the state sales tax and income taxes on those making $250,000 or more a year, with the extra money going partly to schools and the rest to other state operations.
Politically, its head-of-the-line placement is important because cranky voters tend to start saying "no" to initiatives near the end of long ballots, or simply to nod off in sheer boredom and ignore them altogether. More significantly, appearing first means that Brown's proposal will not adjoin two other tax measures, one to increase personal income rates (Proposition 38), the other to ding corporations by changing the formula for calculating what they owe the state (Proposition 39).
Fearing voters would cast a pox-on-all-your-initiatives vote against the entire trio of tax increases if they were bunched together, Brown and his allies cooked up last-minute legislation requiring constitutional amendments, like his plan, to get top billing on the ballot, while statutes, including the other two tax hikes, stand at the back of the queue.
"Unless you're a hard-core partisan, you've got to find this offensive," Jon Coupal, president of the anti-tax Howard Jarvis Taxpayers Association told political writer George Skelton. "This state is being run like a banana republic."
PARLIAMENTARY WONKERY ALERT: As a matter of legislative maneuvering, such a change so close to the election ordinarily would be defined as an "urgency measure" and require a two-thirds vote, all but impossible to achieve because of the united Republican opposition. Alternatively, if approved as a freestanding bill with a simple majority, it would not take effect until next year.
So Brown and his allies passed the measure by calling it a "budget trailer," a species of legislation designed to make minor, usually technical, changes in state law needed to implement the state budget bill, which the Legislature passed by Democratic majority and the governor signed last month.
As a policy matter, reconfiguring the order of ballot initiatives has nothing to do with the budget, so Democrats inserted a $1,000 appropriation to the trailer bill, ostensibly to implement the change, claiming this tiny expenditure affected the budget. Poof, presto, voilà ​— ​behold Proposition 30!
Not surprisingly, Brown's foes were unhappy with his sleight of hand.
Molly Munger, the L.A. attorney and sponsor of Prop. 38, which would channel all revenue raised by an across-the-board income tax increase exclusively to public schools, sued to stop the change but was rebuffed last week by a Sacramento Superior Court judge. Undaunted, Coupal and his allies quickly took up the cause, filing a legal challenge with the state Court of Appeal, scheduled to hear the matter later this month.
BROWN GATHERS NO MOSS: The governor meanwhile kick-started his Yes-on-Prop.-30 campaign this week with a minute-and-a-half Internet ad. It features a public school superintendent hailing his stewardship of the state's financial mess during his first year-and-a-half in office ​— ​"After a decade of gimmicks and deficit spending, California was on the brink of fiscal insolvency" ​— ​followed by comments from a community college teacher ​— ​"Then Governor Brown took office. He cut phones, cars, travel budgets, and state commissions."
Adds Brown, speaking to the camera: "We've made progress, but we still have very serious budget problems. We simply have to take a stand against further budget cuts for schools or for our public safety. To do that, we're going to the people."
The governor's plan, according to the ad, "asks the wealthiest to pay their fair share" and "asks everyone to do their part." It does not mention the word "taxes."