Columns
The Wrong Tenants
When Landlords Act Like They Just Don't Care
Isla Vista is known as a party zone. Del Playa is famous for its out-of-control parties and anything-goes atmosphere. But the truth is that this area is so much more for many of its inhabitants.
There are I.V. residents who have lived here for decades. They do not view the area as a place to party or dump their trash; they look at it as a beautiful natural space with a small-town feel. They deal with the parking, trash, and inconsiderate behavior in order to stay in their little taste of paradise.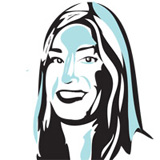 However, there are some problems that are so overwhelming that even the diehards cave. Longtime residents will flee due to repeated problems with tenants in some particular house in their neighborhood. They might complain of uncontrolled parties, dangerous behavior, or aggressive attitudes.
Noise is a huge problem, one that I have certainly suffered through. Wild parties every night of the week and loud music played with the bass cranked up as far as it will go both night and day. As the vibrations from the bass make your house shake, all you can think is how much longer it will be before you go mad. Year after year, it is the tenants in the same houses that cause the disruptions.
While there is a perception that I.V. residents move into the area knowing that they will have to deal with these types of issues, this should not be the case. If you live in the residential area of I.V., designated as a single-family zone, you should be entitled to the same pleasures of peace and quiet as those living in Storke Ranch or Ellwood. Don't get me wrong; I haven't met one I.V. resident who wasn't willing to deal with a party once in a while or who complained about music played at a normal level. What they get incensed about is out-of-control behavior, and this is becoming more and more frequent.
The police said that they have noticed a decrease in the level of civility of I.V. residents. Many students no longer show respect for police, or anyone, for that matter. Are parents raising a bunch of inconsiderate, irresponsible kids? The reason for the problem may be difficult to figure out, but what isn't hard to glean is that something must be done.
The Solution is Obvious: The first step to solving the problem is to create an atmosphere in which landlords do screen their tenants carefully, do not pack their houses with 15 tenants at a time, and do put clauses in their leases regarding parties and noise levels. If landlords tell tenants they can be evicted for having a party without getting written permission beforehand or for violating noise ordinances, they might be more likely to behave. Serious partyers might choose to live in the student area rather than the residential area.
Right now there are landlords who consistently pick considerate tenants and others who don't. On my street, there are three landlords who always choose quiet, studious tenants. They might have a party once a year, but other than that, I don't even know they are there. Then there are the other types of landlords who rent to roof-sitting, loud-music-playing, non-studious students again and again.
Some landlords, when contacted about their tenants' behavior, throw up their hands and say, "What do you want me to do?" Or they refuse to believe that their tenants aren't sterling citizens and blame the victim. One landlord actually insinuated that we got what we deserved for living in I.V. It's time this perception changed.
The permanent residents of I.V. are the people who ensure that the natural beauty of the place is protected. Without their influence, I.V. wouldn't be what it is; and if they are chased out, I.V. will not be the place it is. With just a little more effort on the part of landlords, this problem could be solved. Instead of getting and responding to angry emails from enraged residents, landlords could sit back knowing that they were doing I.V. and the public an invaluable service by picking the right tenants every year.