News
Attorney General Probes Cottage
Hospital Investigated for Consequences of Consolidated Health Services
California Attorney General Kamala Harris has called Cottage Health Systems into her examining room, serving Santa Barbara's medical powerhouse with a subpoena in her ongoing investigation into the consolidation of health services and possible potential conflicts with federal antitrust laws.
The Wall Street Journal first reported on the Attorney General's probe September 13, noting subpoenas have been served to several of California's biggest medical institutions, including San Francisco's Dignity Health, San Diego's Scripps Health and Sharp HealthCare, and Northern California's Sutter Health, alongside some of the state's largest insurance providers.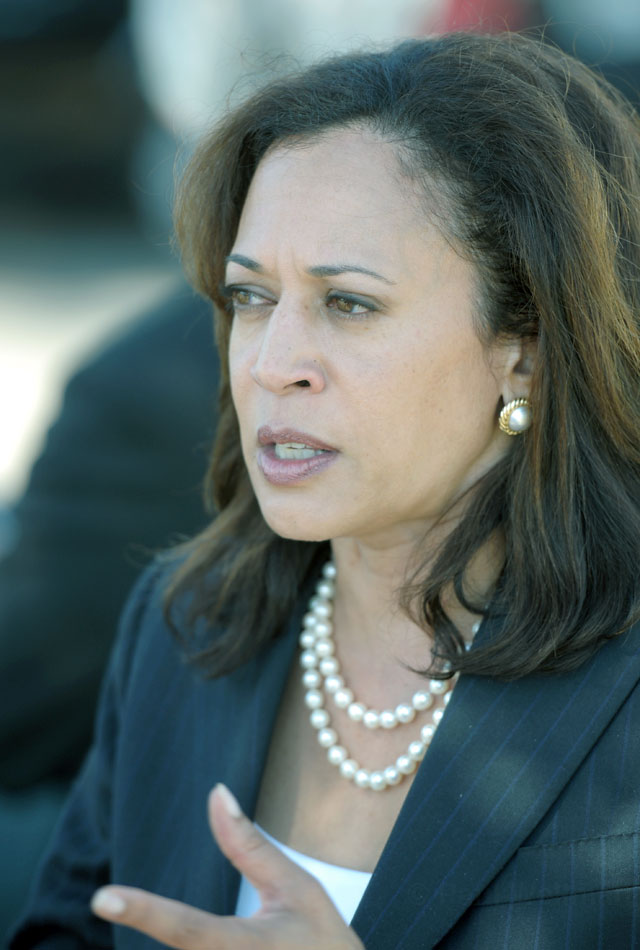 Both the Office of the Attorney General and Cottage representatives have been tight-lipped about the issue, with Harris's spokespeople refusing to confirm or deny the investigation's existence. However, Janet O'Neill, Cottage Health Systems' public affairs director, confirmed that Cottage was contacted by the Attorney General's office in December 2011, requesting information related to "health system contracts." "We fully complied with the request, but haven't heard anything from them since then," O'Neill said.
While O'Neill could not provide any further information on the investigation, she recognized her organization's unique position in the South Coast medical arena ​— ​Cottage Health Systems is the only hospital operator in the South County, a responsibility O'Neill said Cottage CEO Ron Werft views as a "very serious responsibility."
Cottage's relative monopoly on Santa Barbara medical care arose gradually. The nonprofit acquired Santa Ynez Valley Hospital in 1995 and added Goleta Valley in 1996. In 2003, when Catholic Healthcare West put St. Francis Hospital – bleeding red ink – up for sale, Cottage purchased it for use as employee housing. St. Francis shuttered its doors less than two weeks before the sale was finalized. Cottage's major competition was extinct.
And without competition, some medical professionals and physicians could feel cornered into accepting rates from the area's only major employer, said Dr. Dante Pieramici, president of the Santa Barbara County Medical Society's Board of Directors.
"It seems like the future of medicine, at least with the Affordable Care Act going through, is going to be better coordination between doctors and hospitals," Pieramici said. "However, the concern in Santa Barbara is that there's only one hospital. If you only have one game in town, you either have to play on that playing field or you're out. It becomes difficult to negotiate with only one option." Pieramici said this is likely the reason the Attorney General chose to investigate Cottage Hospital. Competition, Pieramici said, serves the dual purpose of keeping prices down and "driving excellence."
Instead, prices at Cottage have gone up in recent years, according to Roger Perry, owner of Perry Insurance Service. Perry said the rise in costs was due to "a multitude of factors," including rises in medical pricing nationwide, but was in a large part determined by Cottage being the "sole player here for 25 miles in every direction," something he said has "impacted the insurance industry's ability to negotiate rates." [Full disclosure: Perry is The Santa Barbara Independent's health-insurance broker.]
Difficult negotiations and higher prices can harm the customer, Perry said, such as when Anthem Blue Cross pulled its senior Medicare beneficiary Preferred Provider Organization (PPO) plan at the end of 2011 when it was unable to reach a negotiated rate arrangement with Cottage Health Systems. "I don't know who the bad guy is; I just know who the victim is," Perry said. "That is the consumer, who lost a valuable product." Despite his reservations, Pieramici said that Cottage is a "top notch" hospital organization that "has for the most part tried to work with physicians."
State Assemblymember Das Williams said he had mixed feelings on the issue, maintaining that there was more to the health-care crisis than hospital consolidation, although Santa Barbara County's single provider was bound to increase costs. "In my experience, we're lucky to have Cottage doing the work that they do here, but it does mean that there is a long-term problem when you only have one provider," Williams said.
Though the result of the Attorney General's investigation remains to be seen, O'Neill said Cottage remains committed to its patients, competition or not. "As the only hospital system in the immediate region, we can't turn anyone away that wants care," O'Neill said.
This story was amended on September 20, 2012 to clarify that Cottage Health Systems is the only hospital operator in the South County. (Marion Medical Center in Santa Maria is not owned by Cottage.) The timing of St. Francis's closing was also clarified.