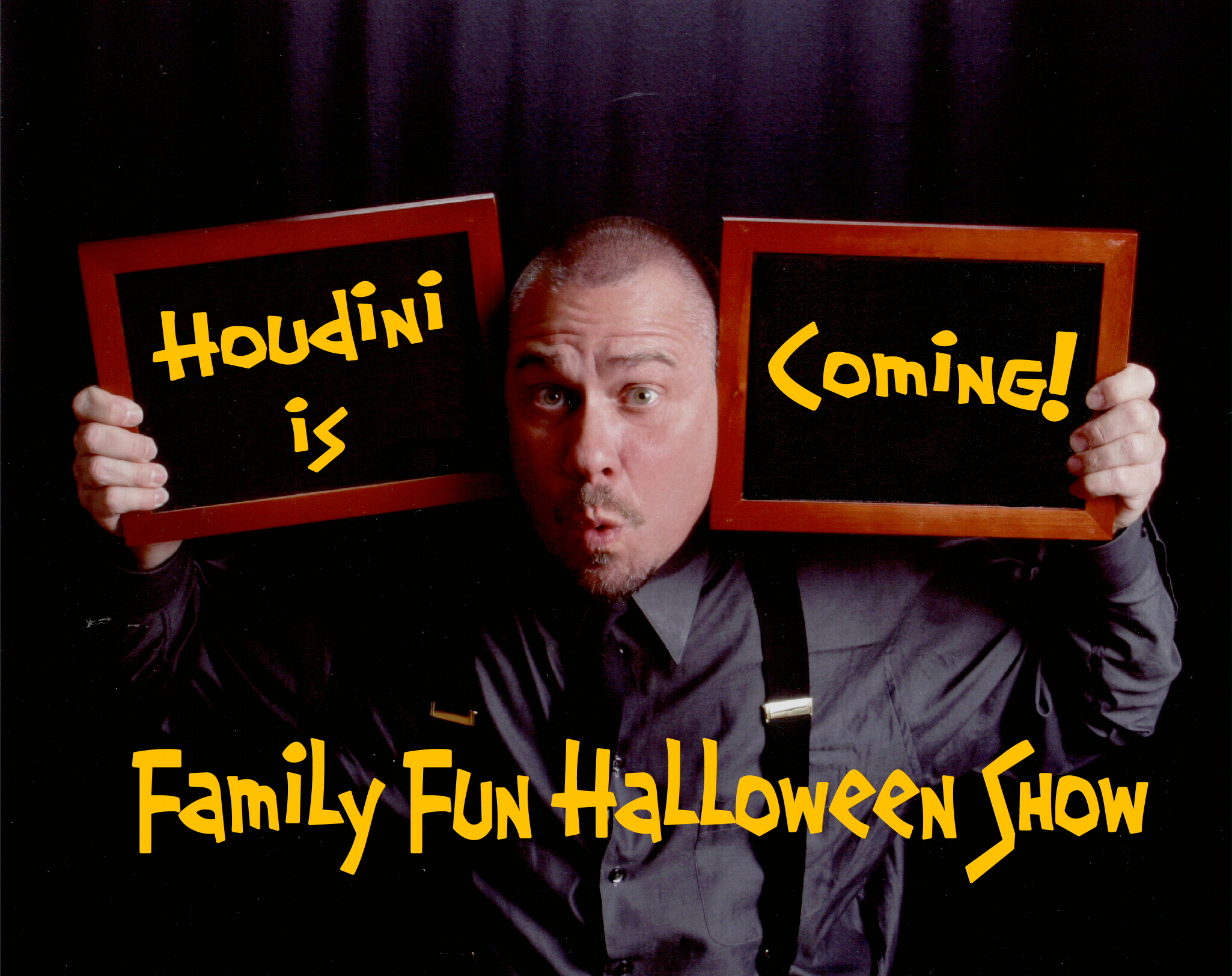 La Cumbre Plaza will bring the spirit of Harry Houdini back for Halloween. Not literally, but in the magic shows of Master Magician Douglas Ker.
Ker will be doing two shows at La Cumbre Plaza on Sunday, October 21st at 1pm and 3pm. The shows will feature tricks and escapes from the life and times of Houdini. This is a family friendly event without the scary blood and gore seen at some Halloween haunted houses.
"Houdini is still remembered today, over 75 years after his death" says Douglas Ker, a magician from the Magic Castle in Hollywood. "Most people remember he did fantastic escapes but just like Madonna does today, he kept re-inventing himself and his magic shows. He started out as 'The King of Kards' who could do a thousand card tricks, moved into doing fantastic escapes like Water Torture Cell and at the end of his career exposed fraudulent spirit mediums who claimed to contact dead loved ones when he realized they were doing simple tricks to take people's money" Ker continues.
Ker's shows will feature tricks from all three of Houdini's specialties: A playing card found in a flaming ball of fire at the end of a dagger, escapes like Houdini's Hilarious Thumb Tie and Prisoner Transport Escape, and he will even re-create a Spirit Seance that Houdini would expose as fake.
Fun, funny and family friendly, the show has something for all ages. Face painting, wax creations, balloon art, slim making and fun things for kids to enjoy and get into the spirit of Halloween!
Visit shoplacumbre.com for full details.