Announcement
David Sigman as Director of Catering for El Encanto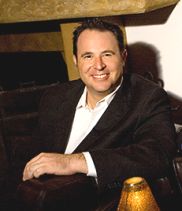 In this position, Sigman will oversee catering sales and service operations of the luxury property, consisting of 13,540 square feet of meeting and event facilities.
"As part of our dedication to re-open El Encanto as one of the country's premier venues for celebrations and meetings, we hand-picked David to manage our group catering activities," said General Manager Laura McIver. "For more than two decades, David has demonstrated an impressive ability to build and maintain catering operations at top-tier properties. Under his leadership, our guests will experience highly specialized and gracious service."
Sigman joins El Encanto following his role as the Director of Catering at Bacara Resort & Spa in Santa Barbara. He formerly oversaw the re-opening of Wine Cask Restaurant & Intermezzo Bar Café as the General Manager. Prior to becoming the Manager of The Bistro at Bacara Resort & Spa, Sigman moved to Santa Barbara in 2006 to complete his Masters Degree in Organizational Management at Antioch University.
For more information about El Encanto or for reservations, please visit www.elencanto.com
About Orient-Express
Orient-Express Hotels Ltd. is a luxury hotel company and sophisticated adventure travel operator which seeks to deliver memorable experiences that are the ultimate expression of each destination's authentic culture. The Company has offered exceptional luxury travel experiences since 1976, when it purchased Hotel Cipriani in Venice and then shortly thereafter recreated the celebrated Venice Simplon-Orient-Express, linking London, Paris and Venice, along with other European cities. Today the Orient-Express brand embraces 45 hotel, cruise and luxury rail businesses in 22 countries, including distinctive properties such as Hotel Cipriani in Venice, Grand Hotel Europe in St Petersburg, Hotel Ritz Madrid, Mount Nelson Hotel in Cape Town, Copacabana Palace in Rio de Janeiro and Maroma Resort and Spa on Mexico's Riviera Maya. The Company also operates six luxury tourist trains, two river cruise operations and the '21' Club, one of New York's most iconic restaurants and watering holes. www.orient-express.com
About El Encanto
Located in Santa Barbara's American Riviera, the meticulously restored El Encanto reopens in March 2013 as part of the luxurious Orient-Express portfolio. The iconic early 20th-century property is situated atop a hillside, offering sweeping views of the Pacific Ocean. Nestled amid seven acres of gloriously landscaped gardens with a historic trellised lined arbor and lily pond, El Encanto's 92 bungalows offer a secluded retreat. Designed in quintessential California bungalow styles, El Encanto offers an authentic setting for romance and rediscovery. Following its reopening, guests will enjoy a beautifully appointed boutique spa, signature restaurant featuring California coastal cuisine and a Santa Barbara dedicated wine list, a sumptuous outdoor swimming pool, a window-lined ballroom with private terrace, three meeting rooms with panoramic ocean views, and an array of outdoor event venues. www.elencanto.com