Announcement
Visiting Nurse & Hospice Care Opens New Doors for its Second Century of Service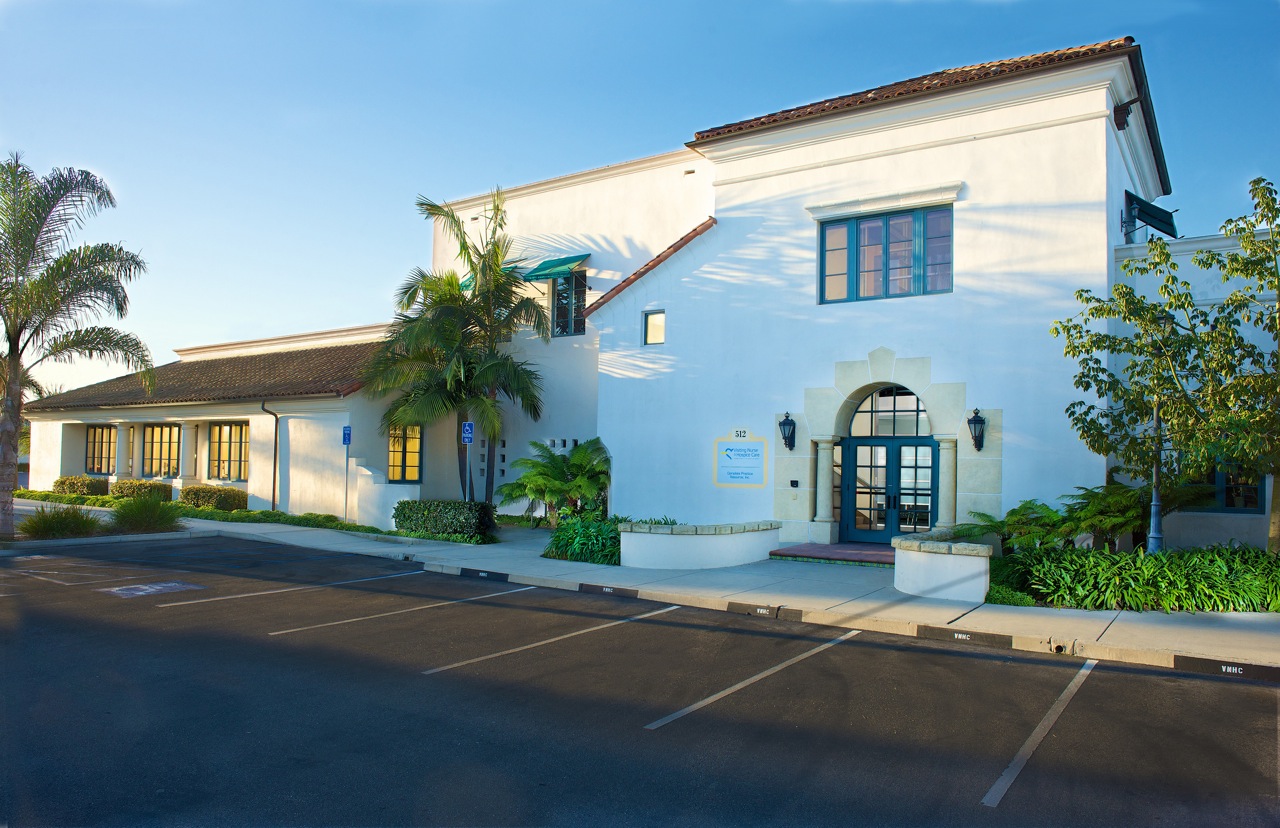 As the needs for in-home health care have grown, so has VNHC. Their new offices will help them to better meet the current and emerging needs of the community.
To celebrate their move, VNHC invites the community to an Open House on Thursday, January 31 from 5:00 pm – 7:00 pm at their new Santa Barbara offices located at 512 E. Gutierrez Street. VNHC staff, board of directors, and volunteers will welcome their new neighbors and the Santa Barbara community to the evening reception. It will include a ceremonial ribbon-cutting by Mayor Helene Schneider, the reveal of the organization's updated logo, and tours of the new offices and clinical building. For more information about this event and to RSVP, please contact VNHC Foundation (805) 690-6290 or email foundation@vnhcsb.org.
Visiting Nurse & Hospice Care was founded 105 years ago, in 1908, originally as the Visiting Nurse Association of Santa Barbara, by a group of women who sought to inaugurate a visiting nurse program for the good of the community and out of compassion for those less fortunate. The organization started with a single nurse, Miss A. L. Frisbie, who, in her first month (November 3 – December 12, 1908) went on 140 patient visits, on foot or by trolley.
"It's incredible to see how far our organization has come since 1908, when germ theory was not yet household knowledge, there were no computers, radio, or television, and traveling from Goleta to Montecito was a day's journey," said Lynda Tanner, President & CEO at Visiting Nurse & Hospice Care. "These first nurses established our organization's commitment to compassionate care for the entire community, and helped set the same standards in service and care that our organization continues to live by today. We also credit our growth to the advances in technology and modernized methods that we use today, and that enable us to care for more patients than ever before throughout Santa Barbara County."
From the landmark "Little Red House", located at 133 East Haley Street, that served as the first headquarters for almost 75 years, Visiting Nurse & Hospice Care has grown to become the area's leading in-home health care provider. With offices in Santa Barbara and Santa Ynez Valley, VNHC's professional staff of 350 serves over 6000 residents from Carpinteria and Montecito to the Santa Ynez and Lompoc Valleys and provides over $1M annually in charity care and community programs. Through the next century, VNHC will continue to provide services that promote the health and well being of the community, including those unable to pay.
"During the early years, it was a mom and pop operation, except there were no pops – we were all women. We provided nursing care from the heart. It was not uncommon for us to get our patient's mail, take out their garbage, cook, shop, do dishes and even do laundry for our patients," remembers Enid Pritikin, former employee at VNHC for 34 years. "With fewer government regulations, there was more flexibility for patient interaction. Most of our patients were homebound, but some we saw in creative places. We occasionally gave one woman her B12 injection at the beauty shop, and one man regularly got his B12 injection in a bar he frequented!"
VNHC – 105 Years at a Glance:
· 1908 Santa Barbara Visiting Nurse Association founded – 140 visits the first month
· 1911–1916 VNA opens a general dispensary, an infant welfare station, begins school nursing program, opens a children's dental clinic and creates an open air school for pre- TB children
· 1925 VNA establishes food distribution system following the June 29th earthquake
· 1940 VNA initiates vaccine distribution during the polio outbreak
· 1951 Loan Closet opens with funds from Santa Barbara News-Press
· 1980 VNA is one of 26 programs to participate in the national hospice demonstration project – Average 12,300 visits
· 1994 VNA partners with Hospice of Santa Barbara to open a residential hospice facility named Leigh Block House, now called Serenity House
· 2001 VNA changes its name to Visiting Nurse & Hospice Care to reflect the addition of Medicare-certified Hospice program
· 2003 Visiting Care & Companions established to provide non-medical care
· 2005 Purchases property and begins plans for a capital campaign to build a new hospice inpatient house
· 2006 Visiting Nurse & Hospice Care introduces telemedicine
· 2008 Celebrates 100 years of caring for the community, 59,055 visits and serving 2,944 clients
· 2011 Visiting Nurse & Hospice Care completes construction and opens doors to new Serenity House, an 18-bed inpatient hospice house
· 2011 Visiting Nurse & Hospice Care acquires Community Home Health, including 17 new staff
· 2012 Visiting Nurse & Hospice Care moves headquarters to 512 East Gutierrez Street
Visiting Nurse & Hospice Care is the leading nonprofit provider of comprehensive in-home health care. The mission of Visiting Nurse Hospice Care is to provide high quality, comprehensive home health, hospice and related services necessary to promote the health and well-being of all community residents, including those unable to pay. It serves the greater Santa Barbara area, and Santa Ynez and Lompoc Valleys. Established in 1908, Visiting Nurse is one of Santa Barbara's oldest nonprofit organizations. For more information on Visiting Nurse & Hospice care, click here or call (805) 965-5555.