Announcement
Help Unlimited Renews Easy Lift Sponsorship
Help Unlimited Renews Easy Lift Sponsorship for Third Consecutive Year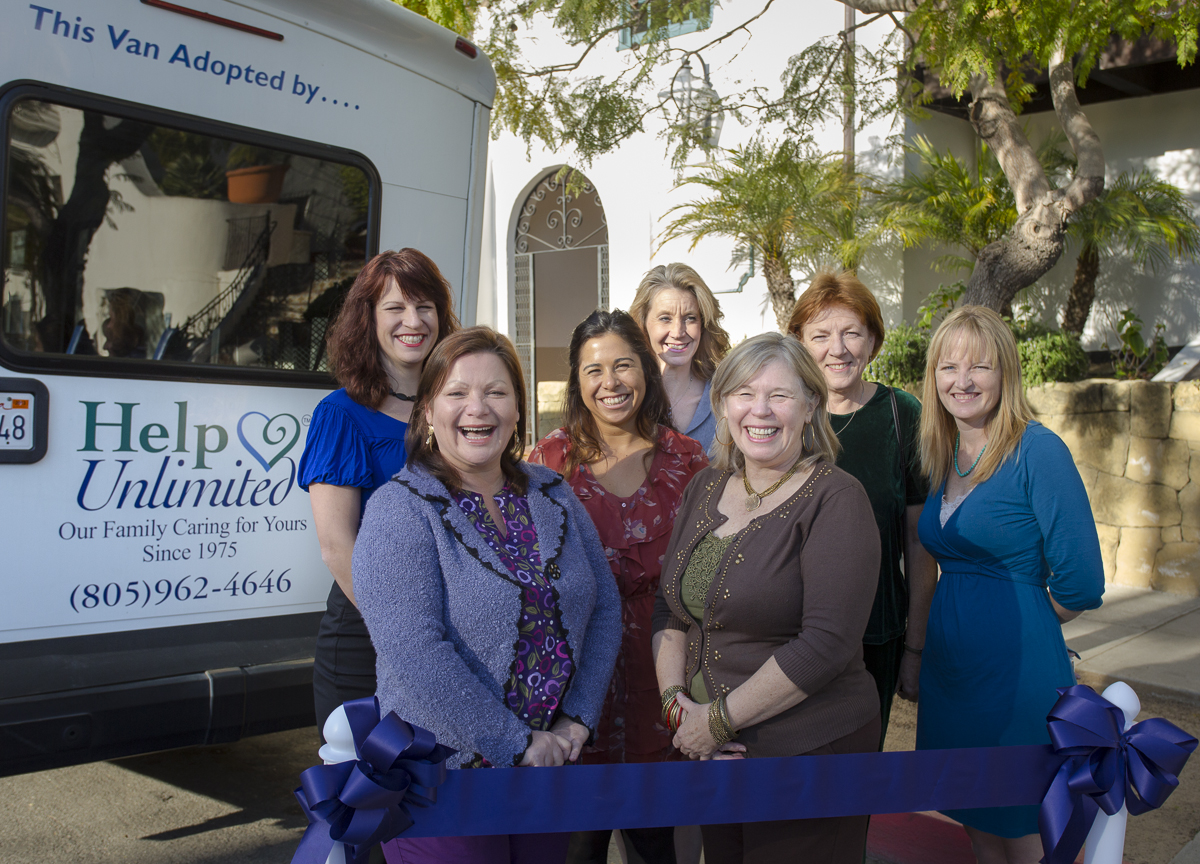 "As part of our ongoing partnership with local business and organizations, it is most gratifying to have the continued support of Help Unlimited," said Ernesto Paredes, Easy Lift Executive Director. "In fact, because of help from partners in the community like Help Unlimited, Easy Lift has been able to significantly increase the number of rides we provide through our dial-a-ride program."
"We are thrilled to be able to support such a great organization as Easy Lift by having Help Unlimited prominently displayed on our sponsored van. It is a win/win for all involved. It allows us to support the excellent service that Easy Lift provides the community and our advertisement keeps us in the public eye. We love Easy Lift!" said Leeana McNeilly, Director of Help Unlimited.
For over 30 years, Help Unlimited has provided a full circle of care to members of the Santa Barbara community so they can remain safe and comfortable in their homes. Providing the very best caregivers is a top priority for Help Unlimited. As such, they only select caregivers who are consistent, reliable, and outstanding, and who have the right skills for their clients' needs. They also benchmark each caregiver with a question: would we want our loved one to be cared for by this person? Help Unlimited Homecare provides skilled services covered by Medicare such as skilled nursing, physical, occupational, and speech therapists. Their Care Management and referral program provides assistance with medical, fiduciary or legal issues.
Established over 30 years ago with just one vehicle, Easy Lift has become a vital community presence whose mission is fulfill the community's need for specialized transportation to allow individuals and organizations access to essential programs and services.
Easy Lift has 26 vehicles in its fleet and is operated by a professional team that keeps up with the expanding needs of elderly, disabled, and disadvantaged passengers. Last year, Easy Lift scheduled over 74,492 rides for 1,873 passengers through their Dial-a-Ride program.
Easy Lift's Children's Accessible Transportation (CAT) program collaborates with twenty youth charities and provides over 8,000 rides to the community's children each year. Their Greatest Generation Accessible Transportation (GGAT) program collaborates with senior-serving agencies beyond their Dial-A-Ride service, and provided 1,664 seniors with access to life-enrichment programs and services.
For more information on the Adopt-a-Van program and additional co-marketing opportunities, please contact Melinda Johansson at melinda@easylift.org or (805) 845-8963.