Living
Beastly News
Horses, Dogs, and Cats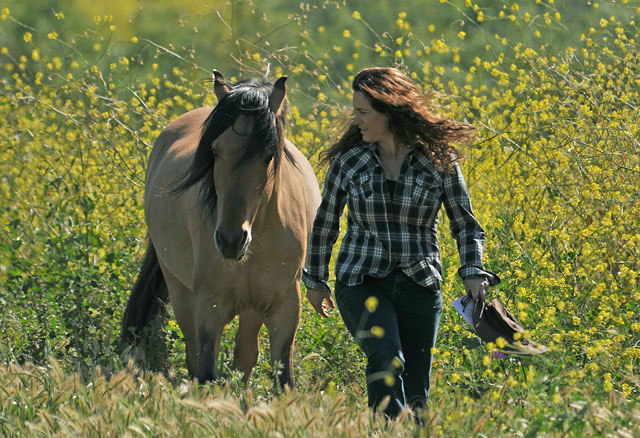 RETURN TO FREEDOM SPRING FLING: Head up to the Lompoc hills for a day of wild horses and wild flowers. Return to Freedom wild horse sanctuary is having its annual Spring Fling & Benefit Concert to raise funds for the nonprofit. The day includes food and wine, live music, a silent auction, kids' activities, vendors, and the ceremonial release of the herds into their spring pasture. The event takes place Saturday, May 4, 3-7 p.m. out in the Lompoc Valley. Cost is $45 adults and $25 kids. For more info and to RSVP, call (805) 737-9246 or visit returntofreedom.org.
SPAY/NEUTER IN LOMPOC: CARE4Paws has launched a Critical Communities Spay-Neuter Outreach program in Lompoc, a yearlong project that promotes spaying and neutering. "By providing free spay and neuter surgeries and other services, we can help reduce the number of unwanted litters of kittens and puppies and improve retention of animals so that dogs and cats can stay — and thrive — in their homes as opposed to ending up in the shelter," said Carlos Abitia, CARE4Paws' community outreach coordinator. The nonprofit will also be visiting the Lompoc's Boys & Girls Club (1025 W. Ocean Ave.) on April 8-9, 3-5 p.m., and will offer free and low-cost vaccines for dogs and cats on Saturday, April 20, 10 a.m.-1 p.m., at Miller Landscaping (1321 E. Ocean Ave.). Pet owners with unaltered animals can also sign up for free spay or neuter. For more info, contact (805) 968-CARE (2273) and info@care4paws.org, or visit care4paws.org.
ARABIAN HORSES: Five Arabian horse farms in Santa Ynez are having public open houses Wednesday-Friday, April 24-26. The farms involved are representing a portion of a statewide Arabian horse event, the California Arabian Breeders Celebration. Visitors will tour the facilities, meet famous Arabian horses, and learn about the oldest breed of horse. "Santa Ynez Valley is commonly known throughout the world as the Valley of the Arabian horse," said Evie Sweeney, co-coordinator of the celebration. Farm visits include a light meal, drinks, and a presentation of the Arabian horses. The event is free; RSVP to farm stops being attended. For more info, visit arabianbreederscelebration.com.