Announcement
Arlington Tavern Celebrates One-Year Anniversary & Kicks Off Seasonal Menus and Special Events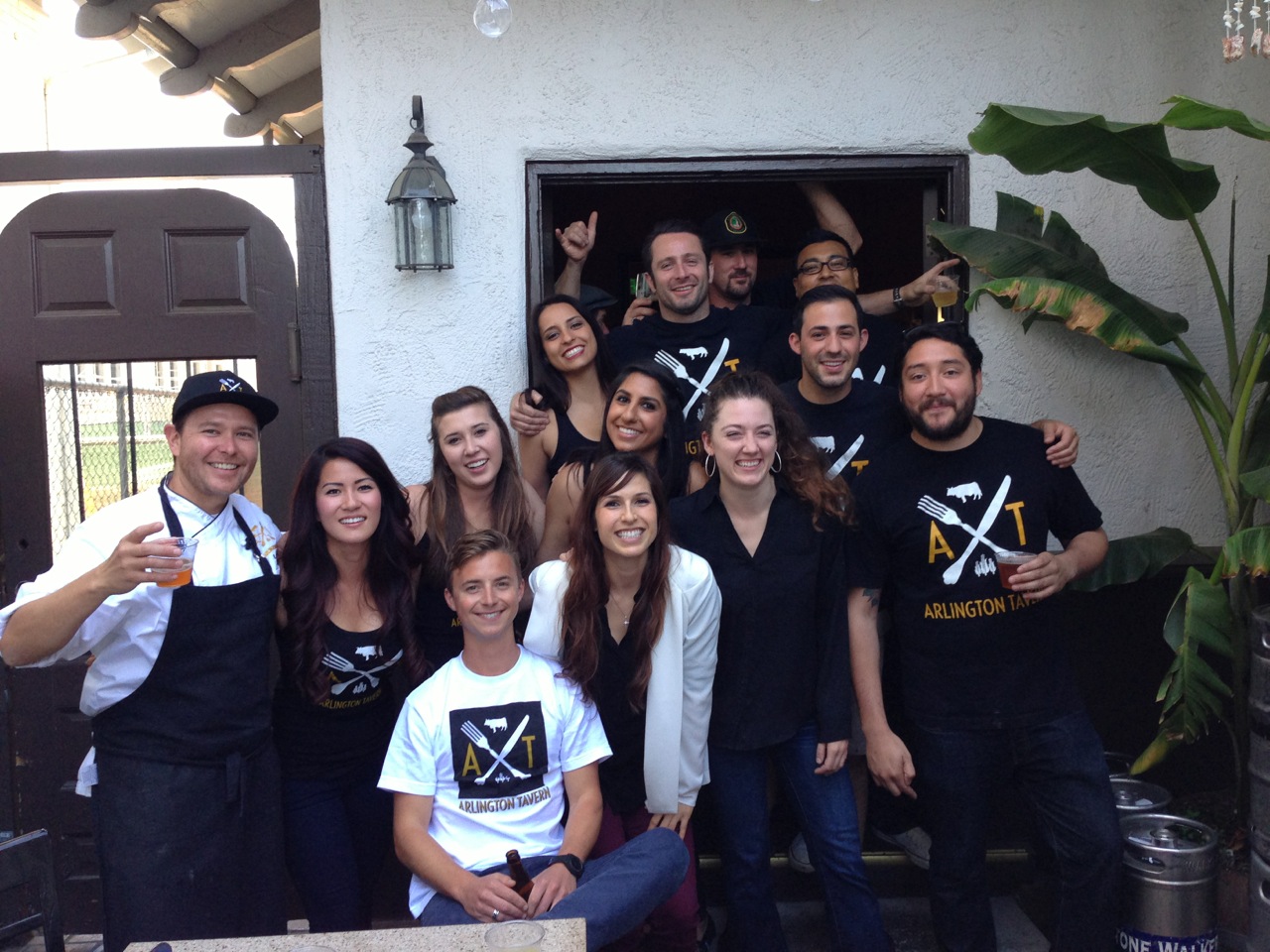 As Arlington Tavern enters its sophomore year, they are introducing some new weekly specials for foodies to look forward to, including a popular Happy Hour every day of the week, from 4:00pm to 7:00pm. Happy Hour fans can enjoy $3 beers, $5 wines and bar snack favorites like Crispy Pork Belly, Salmon & Tuna Tartar, Fries & Gravy and Housemade Chips with rosemary salt & aged gouda, made to share with friends. Another new addition is Mac Mondays where guests are encouraged to build their own Mac & Cheese, just the way they like it, by adding in savory ingredients like bacon, short ribs or shrimp. Taco Tuesdays are another tasty special, where diners can grub on gourmet tacos at $1.50 each.
Arlington Tavern will also be debuting their new summer menu in the upcoming weeks, featuring seasonal items made with the freshest ingredients Chef True can get his hands on. His commitment to working with local farmers and purveyors results in the menu changing often to offer guests a taste of what's in season. New to the bar menu is Filet Mignon Carpaccio. Chef True is particularly excited to add Pacific King Salmon on the menu once they make their way down to Santa Barbara waters. New to the dessert menu is a Strawberry Upside Down Cake with house-made vanilla ice cream and caramel drizzle, sure to satisfy any sweet tooth. As the weather is warming up, guests can enjoy these new seasonal dishes on Arlington Tavern's sunny patio and choose from an impressive selection of local beer and wines.
This month Arlington Tavern is also offering several special menus and events. On May 19th is Taste of the Nation, a food & wine festival where the Tavern will be serving bites of house-made Kobe Beef Hot Dog. Your stomach will thank you for buying tickets! Arlington Tavern is also tipping their hats to the Class of 2013–grads and their families will receive a 13% discount on a three-course meal. Go Gauchos! Last, but certainly not least, is the Edible Santa Barbara Supper Club on May 22nd. This all-inclusive dinner includes some of our new summer menu items plus classic Tavern favorites like the Red Wine Braised Short Ribs. Click here to see the menu and make reservations for this special food & wine event.
About Arlington Tavern
Arlington Tavern brings the traditional tavern experience to modern day, in a contemporary atmosphere. Chef Ron True serves his hand-crafted, seasonal, farm fresh take on American Tavern classics, using the best local ingredients he can get his hands on. Signature dishes include AT Fried Chicken, Lamb Shank, Crispy Pork Belly, AT Burger made with Rancho San Julian Beef and crowd-favorite Mac & Cheese. Partner Diego Barbieri takes craft beer and local wine seriously, recommending food and beverage pairings that take the meal to the next level. Cozy tables set amongst red leather booths, exposed brick walls and a buzzing open kitchen set the scene for modern comfort cuisine at its best. Patio seating allows guests to enjoy dinner and drinks outside all year long. Open daily for dinner 5pm- late night, happy hour 4-7 pm. Private dining available. 21 W. Victoria Street. 805.770.2626.