Announcement
Jodi House Brain Injury Support Center Now Offering Pre-Vocational Services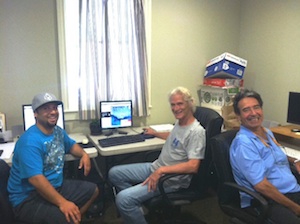 Jodi House has garnered support from the Towbes Foundation, ERG Resources, Latkin Foundation and California Department of Rehabilitation for the purpose of providing free pre-vocational immersion services to individuals who have experienced either an acquired (such as stroke) or traumatic brain injury. Board President, Gayle Cummings worked diligently to prepare for certification design curriculum, while facilitating the process, and volunteer Melissa McKiddy will be helping to facilitate the sessions.
The program focuses on helping to improve skills necessary to eventually re-enter the workforce. Topics covered include proper completion of a job application; resume preparation, job search strategies, and interviewing skills. Please contact Jodi House at (805) 563-2882 or via email, eryn@jodihouse.org, for more information.
About Jodi House
Jodi House is a community based non-profit serving survivors of stroke, aneurism, traumatic and acquired brain injuries. It provides an activity-based, peer-driven day program, consisting of both structured and unstructured activities. Support groups, communication skills, exercise, music, art, Spanish language, job skills, community outings, and educational presentations are all designed to help brain injury survivors strengthen their physical and cognitive skills in a nurturing, community-based environment. Jodi House also links survivors and their families to various agencies that support mental wellness, continued medical care and rehabilitation, vocational resources, social services and education programs.